The cruise industry report for 2012 is out showing that nearly 50,000 Kiwis went on a cruise last year. Here are the top five places we love.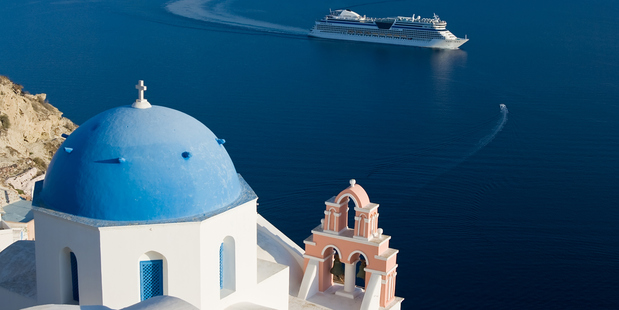 Pacific Islands
This stat would have been even higher if we had a ship home porting in New Zealand last year, but even without that, cruising around our neighbours backyards is the most popular. Cruises set off from New Zealand into the islands and some are fly/cruise options avoiding the high seas and allowing more time in Tropicana.
Europe
Hot on the heels of Island popularity is European cruising. Numbers have almost doubled since 2008 and there are so many options available like tootling from Venice to Barcelona, or the cruise I did from Turkey to Nice, some touch the top of Africa, Italy and Croatia and generally explore the Mediterranean. Voyages of 8-14 days are the most popular but there is a rise in 5-7 day journeys and spend a few days in a big city before flying home.
New Zealand
But not to be outdone by the exotic northern hemisphere, cruising around our very own islands sits comfortably in third place. These include trans-Tasman itineraries and gives people the chance to see some of pour country's most beautiful gems like Milford Sounds and then come around the bottom of the South Island and work your way north.
Australia
Despite the sheer size of its coastline, Australia is in fourth place. They also introduced shorter itineraries which have made the idea of a cruise very appealing. You'll find plenty of themed cruises from here too like food and wine tours and music with a guest artist on board.
River cruising
A whopping 32 per cent jump in river cruising last year includes kiwis exploring the mighty rivers of Asia and Europe. These itineraries are perfect for those who are a bit wary of waves and swells and who love the idea of meandering up the waterways of the world stopping at villages and out of the way towns for a more cultural and behind-the-scenes experience.
- nzherald.co.nz