Julia Shallcrass discovers Topdeck bus tours provide the swiftest way to see Europe and make new friends.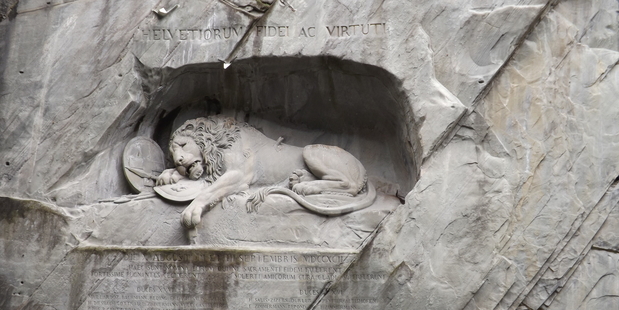 Gone are the days of camping at bed-bugged hostels, squabbling with locals in sign language, and hauling backpacks the size of a small country.
My husband and I booked Topdeck's "European Emperor" bus tour to travel in the comfort of an air-conditioned coach in the company of new friends.
Our bus tour is packed with likeminded 18 to 30 somethings, all determined to sightsee Europe in a timeframe that many travellers would need to explore one country.
In just 13 days, we travel from London to Rome, visiting historical and scenic highlights in parts of France, Andorra, Spain, Monaco, Switzerland and Italy.
The pace is fast, but a guided tour takes the stress out of travelling to each destination. Upon arrival, we are free to sightsee, dine on local cuisine, and enjoy the nightlife.
On our first evening, our guide Bronwyn shows us the Eiffel tower sparkling like diamonds on the City Lights tour.
We drive through the premier street of Paris, the Champs-Elysées, on our way towards the Arc de Triomphe, which Napoleon erected in honour of his successful troops. We visit the largest square in Paris, Place de La Concorde, where once horses and cattle would not dare venture following the blood bath of the French Revolution. Today the square commemorates peace and harmony.
Bronwyn breathes life into European history, with stories so vivid that we can visualise the members of royalty - King Francois I, Queen Marie Antoinette and King Louis XVI - as we wander through European castles that once graced these historical figures.
As we enter the walled city of Carcassonne, Bronwyn says, "Those of you who have seen Robin Hood Prince of Thieves might recognise this castle."
Sure enough, the castle of Carcassonne is plucked from a medieval fairytale. Complete with turrets, a moat and several girls posing like princesses amongst guys with bows arrows, it is only missing Robin Hood himself.
Our accommodation in Carcassonne is reminiscent of a palace. Spacious, our suite is replete with a large bath, and windows that overlook a courtyard.
Topdeck Travel offers a range of accommodation options in Europe, including camping, hostels and hotels. We choose the "Eurohotel" option to relax in accommodation characteristic of the culture in each region.
In Switzerland, we awaken to the sound of cowbells near the top of Mount Rigi. You need to travel in a cable car to reach this alpine resort, but you are rewarded with spectacular views.
Topdeck's optional excursions provide us with a taste of each region's industry and culture. These attractions include:
* A flamboyant flamenco show in Barcelona, performed by a local Spanish family.
* The Lion Monument in Lucerne, which commemorates the loss of 200 Swiss guards killed during the French Revolution.
* A perfumery in the French Riviera. The delightful guide at Parfumerie Fragonard teaches us how to explore each note of the delicious chocolate, citrus, musk and garden-scented perfumes like a true "Nose". She sprays the scent with an exaggerated flourish: "Voilà!"
En route, we travel around 2000 kilometres by bus from London to Rome. Many hours on the motorway provide us time to share stories and travel tips with our fellow passengers.
New friendships forge between like-minded Kiwis and Aussies as we experience new tastes, and a new perspective.
Over an Italian red wine at our final destination, we reflect on the tour with our new friends.
Despite spending up to 8 hours a day on motorways and eating lunch at service stations, it would be hard to beat Topdeck for a more convenient, fun and fast way to see Europe.
Tips to best enjoy your bus tour:
* Make sure you have enough material to keep you entertained for the longer days on the motorway.
* Take an iPad/tablet so that you can easily upload photographs, keep a journal and write emails home.
* Book priority entry to attractions to make the most of the limited time at each destination.
* Purchase large bottles of water from supermarkets (such as the Carrefour) for significant savings.
* Make an effort to acquaint yourself with your fellow travellers and make new friends.
For more information on the European Emperor or other trips contact Topdeck on 0800 525 366 or visit topdeck.travel.
- nzherald.co.nz