Movie lovers are flocking to the south of France for the Cannes Film Festival, but here are five other pilgrimages any self-respecting film buff would salivate over.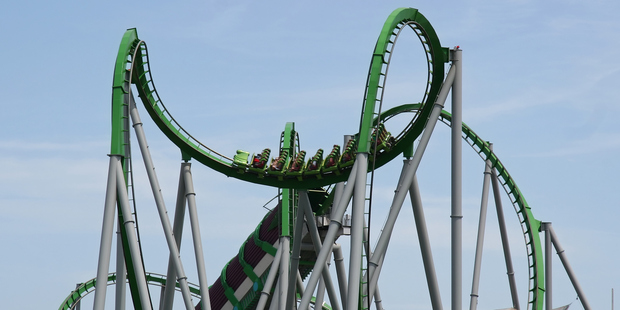 1. UNIVERSAL STUDIOS, LOS ANGELES & FLORIDA
A theme park crossed with a studio tour, Universal Studios in Hollywood offers thrilling rides alongside real movie sets like the legendary Bates Motel from Psycho. A new attraction also showcases costumes from films including Les Miserables and Snow White and the Huntsman.
If you're on the other side of the United States, Universal Orlando Resort offers two theme parks - Universal Studios Florida, and Universal's Islands of Adventure, which boasts The Wizarding World of Harry Potter theme park experience.
Tickets: starting at NZ$88 and vary depending on dates, ticket type. The VIP Experience in Hollywood is pricey $366, but gives you even more backstage access.
Info: universalstudioshollywood.com, universalorlando.com
2. HOBBITON, MATAMATA, NEW ZEALAND
Dressing up is optional at this Middle-Earth location, but don't be surprised if you see some die-hard fans dressed as Gandalf or speaking elvish.
The majority of the hobbit holes at this working sheep and beef farm were destroyed after The Lord of the Rings wrapped filming, but nerds the world over rejoiced when Peter Jackson returned to film The Hobbit trilogy, and reconstructed Bag End and the rest of the village from permanent materials.
A stop at the recently built, fully functional Green Dragon Inn for a refreshment is also included in the tour.
Tickets: Adult $75, Child 10-14 years $37, Child 5-9 years $10 and infants free.
Info: hobbitontours.com
3. WARNER BROS STUDIO, LONDON - THE MAKING OF HARRY POTTER
Go behind the scenes at the studio that brought the Harry Potter films to life on a walking tour that allows you to explore various sets including Hogwarts Great Hall, Dumbledore's office, Diagon Alley, and the Weasley's Kitchen.
See how the Quidditch matches were brought to life through green screen, and how they created creatures like Buckbeak the Hippogriff and the spider Aragog.
Even the royal family have been spellbound by the tour, with a recent visit by The Duke and Duchess of Cambridge and Prince Harry.
Tickets: Must be bought in advance. Adult $54, Child $40
Info: wbstudiotour.co.uk
4. CINECITTA, ROME
Co-founded in 1937 by Benito Mussolini, this Italian film studio survived bombings in WWII and went on to become the location for movies such as Ben Hur and was closely associated with iconic filmmaker Federico Fellini.
More recently, Martin Scorsese's Gangs of New York and BBC/HBO series Rome were filmed there.
Visit the exhibition 'Cinecitta Shows off' which traces its history and delves into the world of filmmaking, from the costumes, make-up and set design, to the characters, actors and directors.
Guided tours to visit permanent facilities and sets are also available.
Tickets: Adult from $16, students from $14, children under 10 years old from $9 and under 5 years free.
Info: cinecittashowsoff.com
5. NEW YORK
You could do one of many guided tours on offer, or you could simply put some shoes on and go for a walk.
The city that never sleeps has been the location for countless films including Ghostbusters, Crocodile Dundee, Breakfast at Tiffany's, When Harry Met Sally and Spider-Man, just to name a few.
Spots like the Plaza Hotel, Empire State Building and Central Park feature often.
For inspiration on where to go, visit website onthesetofnewyork.com.
Tickets: Guided New York TV and Movie sites tour costs $49.
Info: On Location Tours (screentours.com)
AND FOR THOSE ON A BUDGET
How about a trip to Broken Hill a la Mad Max and The Adventures of Priscilla: Queen of the Desert (bus and drag optional)? Or simply walk down Martin Place in Sydney and try and spot the woman in the red dress like Neo in The Matrix.
- AAP