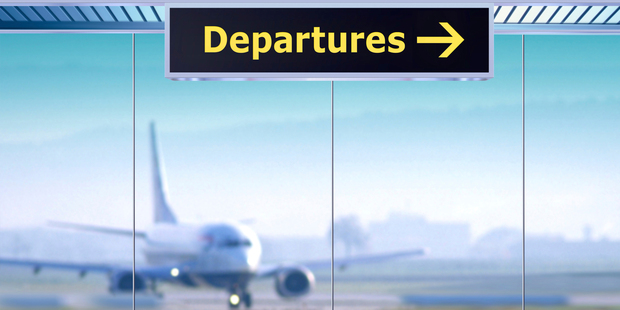 For several years international airfares have been declining, thanks largely to the advent of budget airlines. But, unfortunately, that no longer means the cost of air travel is going down.
Increasingly, governments are moving in to pinch the savings.
Poor old Air New Zealand, for instance, sweated blood trying to cut its fares to places like Britain by buying more fuel-efficient aircraft, trimming weight and even taxiing on a single engine.
But the benefits to passengers would have been wiped out when the British Government banged an air passenger duty charge of $180 on a flight from London to Auckland.
That's on top of the $60 departure charge for using the awful Heathrow Airport.
While I was researching a trip to Europe earlier this year, I came across a BA flight from Heathrow to Paris Charles de Gaulle Airport, where the fare of $47 was dwarfed by the departure charge of $111.
No wonder the Poms now cross the channel to catch long-distance flights. And Kiwis in the know increasingly head for Europe even if their final destination is in the UK.
We came home from Charles de Gaulle, which may be a lousy airport, but has a departure charge of only $32.
This is not just a Northern Hemisphere issue either. The other day, while looking at the options for visiting grandchildren in Australia, I found an Auckland-Sydney return fare of $315, to which I would have had to add $197 in airport charges.
In the past I've criticised Auckland International Airport's passenger charge, which seems to me rather akin to a shopping mall asking shoppers to pay for admission to the shops and cafes. But at least our figure of just over $30 is small change compared with Heathrow's.
Unfortunately, you can't count on it staying that way.
You may not have noticed but Auckland Council included an airport departure tax among the wheezes to pay for its transport plan. Is that because aircraft passengers drive a lot?
Or is it just that with departure charges now included in the price of a plane ticket politicians reckon it's a good way to get money off people without them noticing who's taking it?
In the council's latest funding plan a departure tax doesn't get much of a mention. But 28 per cent of people who made submissions thought it was a great idea (more than those who thought transport should be funded from rates).
So don't be surprised if somewhere in the city bureaucrats are studying what the British Government is raking in from passengers and rubbing their hands with glee.
* Jim Eagles is a former Herald Travel editor.