Alex Robertson flies NZ8 from New Zealand to California.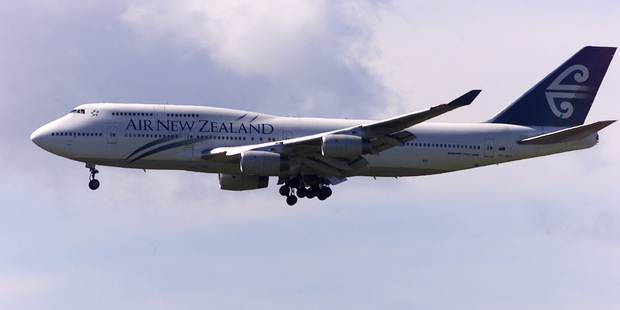 The route: Auckland to San Francisco.
The plane: Boeing 747-400 - ageing, but still going strong.
Class: Business (as good as it gets on this flight).
Price: Out of my budget range.
On time: Of course. Leaving from home should be easy. Smooth transition at San Francisco Airport (SFO).
My seat: 14A - not top deck, but near the nose, right under the captain.
Fellow passengers: One couple (middle-aged), and men seemingly heading to Silicon Valley - T-shirts, jeans and laptops, beavering away through the flight.
How full? Economy was very busy (minus the five of us upgraded). Not many seats left in our section. Reports of the same on the upper deck.
Entertainment: More films, TV programmes, radio and games than your average home. When bored with all that, the seat converts into a lie-flat bed, - a must for a 12-hour flight in my view.
Food and drink: Gourmet three-course meal served separately on china, linen napkins and wine served in a glass glass, poured from a real bottle, with plenty of choice. I awoke from a deep sleep to be handed a yoghurt and fresh fruit smoothie, followed by muesli. If only there was an espresso, all would be perfect.
The toilet: Same size as Economy, but with nice moisturisers and eau-de-Cologne.
Luggage: I achieved about a quarter of my check-in weight allowance. Same with the carry-on. Some in my cabin had a roll-on and computer bag.
The airport experience: Koru Club at AIA may not be the very best in the world, but there was nothing I could have wanted for, except a full macrobiotic dinner. Comfortable chairs, beers, wines, spirits and even bubbles if you want them. Plenty of snacks and all self-service. At SFO it seemed like we were on a conveyor belt, smoothly passing through immigration, customs and luggage claim. We got a little lost trying to find our van to take us to the city, but we got to see a lot of a truly impressive modern airport.
Would I fly this again? Always keen to fly the flag, but would have to be offered the upgrade or find a rich aunt to leave me some dosh.
Alex Robertson travelled as a guest of Air New Zealand.