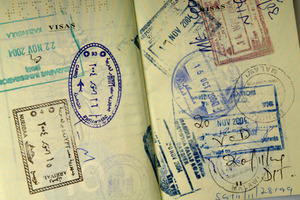 The Government has announced cuts to the cost of passports, with an online renewal option that will save passport-holders $28.80.
The changes, announced today by Internal Affairs Minister Chris Tremain, will take effect from Friday.
"All adult passport applicants whose application is processed in New Zealand will pay less. Prices for adult passports will drop by as much as $28 for renewals using the new online service," Mr Tremain said.
"Using the Passport Online Renewal Service is a much more convenient way to renew an adult passport. New Zealanders will be able to simply apply at www.passports.govt.nz in their own time, anywhere they have internet access," he said.
The price for an adult passport is currently $153.30, including GST.
From Friday, prices will drop to:
* Adult first-time application (printed form): $140.00
* Adult renewal (printed form): $134.50
* Adult renewal (online): $124.50
The online service is available for those over the age of 16 who are renewing their passport.
Almost 70 per cent of passport applications were adult renewals, Mr Tremain said.
- APNZ