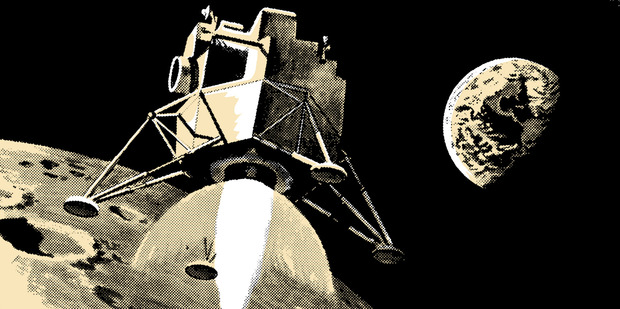 Neil Armstrong was meant to be the first of many.
As a junior member of Auckland Observatory in the 1980s, I was pretty much convinced that in the world of the future (that's today) I'd be as likely to holiday on the moon as on the Coromandel Peninsula.
Blame Apollo 8. In December 1968, three astronauts orbiting the moon (not landing) sent back the first 'Earthrise' photos to the folks at home. For the first time, we saw ourselves and our planet as the aliens might see us. It's a helluva view.
That day, Pan Am announced they were taking reservations for commercial flights to the moon. The airline issued free 'First Moon Flights Club' cards to anyone keen to follow in Armstrong's footprint.
In the airline market of the day, Pan Am was something of a budget carrier, with a reputation for taking air travel to the masses, so if they said they could fly us to the moon it seemed plausible.
When Stanley Kubrick wanted to identify a common airline as the carrier for his space plane in 2001: A Space Odyssey, Pan Am was the natural choice. Sadly, 2001 was a decade too far for Pan Am; it went bust in 1991.
Visions of the future were ever thus. In the real world, a trip to the International Space Station aboard a Russian Soyuz spacecraft will set you back up to $43 million - suddenly a fortnight with the kids at a nice resort in Bali seems pretty reasonable, eh?
Today, those First Moon Flights Club cards are gathering dust and the promised jetpacks have never arrived.
Perhaps it's for the best. Having seen the mess visitors make to some of our planet's most beautiful places, it's easy to imagine us fouling the moon.
The second-to-last astronaut to walk on the moon, Apollo 17's Jack Schmitt, paused before leaving the surface for the final time and threw his geology hammer - just to see how far it would go.
The hammer is still up there - a little wilful littering seems an inauspicious farewell to our moon.