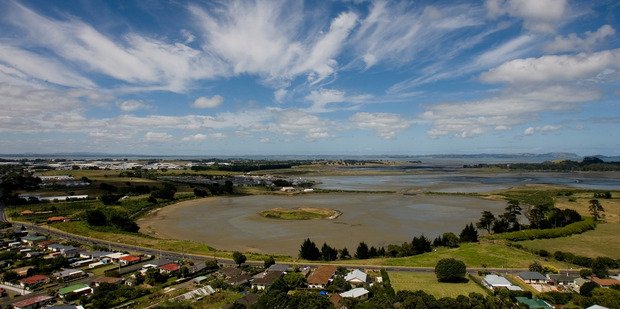 Fresh air, coastal wildlife and beautiful views, what's not to like?
This walk takes you around the Orakei Basin using the boardwalk and bridge across the Purewa arm of the basin, and largely thanks to the Hobson Community Board. Being a loop walk, you can set off from many points including Tonks St, the Meadowbank Train Station, or Kings Plant Barn. Add an extra loop through Benson, Upland and Waiatarua Rds, and stop in at the Benson Road Deli while you're at it. Perfect day.
Length: 2.88km.
2. Long Bay Coastal Walk, North Shore
You'll need about three hours for this gentle walk that wends through farmland and along the coast.
The views are amazing, the beach is lovely and there are few better ways to while away a few hours in the weekend. The Vaughn Homestead is well worth a peek, although be careful on the rocks, they can be a bit slippery when wet. Access off Beach Rd (off Carlisle Rd), Long Bay, about 30 minutes from the CBD.
Length: 6km.
Several walks around here hope to be linked up soon, but meanwhile you can do the Te Atatu waterfront in bits and pieces for grand views of Auckland harbour, the Chelsea sugar factory, Rangitoto, and the Harbour Bridge. The Harbourview Walkway (set off from Harbourview Rd) wends its way past two historic homes, over several small creeks, and leads you down and around some specially created water features.
There are boardwalks and a picnic platform over the water at Harbourview Beach Reserve. Great for bird-watching, so dogs on a leash to protect fernbirds and godwits.
Length: 1.5km.
4. Mangere Lagoon - Watercare Coastal Walkway.
Set off from Ambury Farm Park, or the Otuatua Stonefields; this Coastal Walkway provides access to the Mangere Ihumatao foreshore. The area is dominated by the volcanoes of Mangere Mountain and Puketutu Island, and is really picturesque. Walk along the restored beaches and take a gander at some of the thousands of migratory wading birds that come to feed in the harbour.
And if seven kilometres is too long, start the walk either at Oruarangi Creek, or Creamery Rd near the Watercare treatment plant. If you have time, nip up Mangere mountain for a spectacular bird's eye view of the area.
Length: 7km.