Danielle Wright looks at the resurgence of Matariki events in this month-long celestial celebration.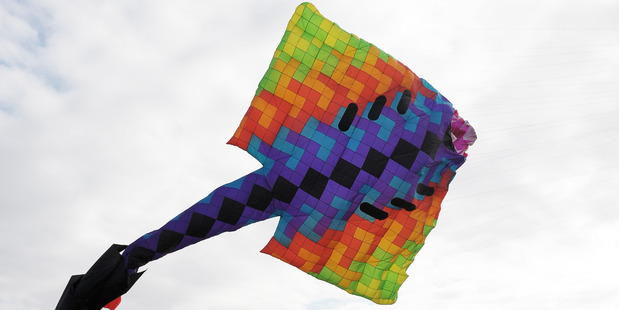 Matariki is the Maori name for the Pleiades, a star cluster in the constellation Taurus. Legend has it that the god of winds, Tawhirimatea, became so angry because the sky father Ranginui and earth mother Papatuanuku had been forcibly separated, that he tore out his eyes and threw them into the heavens. It's not surprising, then, that Matariki translates into "tiny eyes", or Mata ariki: the "eyes of God".
It's a time to honour lost loved ones, take stock of the year just passed and plan ahead. It's also the start of the Maori calendar and New Year.
Traditionally, if the stars were clear, it was the sign of a warm and productive year ahead. If they were hazy and closely bunched together, a cold year was forecast.
The best time to spot Matariki is around half an hour before dawn on the northeast horizon, around the same spot as the rising sun. Historically, the Matariki star cluster was a navigational aid for Maori and an indicator of the upcoming seasons.
Its popularity is rightfully centre-stage again, after a period of neglect.
But Matariki is not just about what is happening in the heavens; closer to home there are so many ways to celebrate - whether it's with your own family through a Matariki tradition at home, or out in the community at one of the many and varied celestial celebrations.
Here are some of our top picks:
Matariki Festival
June 21-July 21, various locations.
There are almost 40 different art and fashion exhibitions, spoken word and film events, dance, theatre and music, talks and workshops, environmental events and family things to do as part of the official Matariki Festival events calendar, from three-week wood carving workshops in Weymouth to a Maui Magic Tour for the kids.
2Degrees Kapa Haka Super 12s
July 14, 10am-5pm, The Cloud, Queen's Wharf, Auckland.
The competition will be fierce as 12 teams of 12 performers battle it out for 12 minutes in their quest to impress the judges and win a share of $10,000 cash. As well as the competition MC'd by Matai Smith, there will also be a Maori Market with arts and crafts, apparel and food.
Matariki Festival Director Mikki-Tae Tapara says: "This is my favourite event as it speaks to a key element; the blend between the traditional and a vibrant modern Kapa Haka, normally done with a big group."
NZ Post Manu Aute Kite Day
July 21, 10am-5pm, Kitemoana St, Orakei Marae.
Free, bring your own kite or be lucky enough to receive a New Zealand Post one for free on the day.
"The kites flown at the NZ Post Manu Aute Kite Day can be seen from all over Auckland and because it's held on Orakei Marae, there's also a focus on the spiritual aspect, as well as workshops, entertainment, a hangi and weaving," says Tapara.
Kites are an ancient Matariki tradition symbolising the connection between heaven and earth. The event takes place on the last day of Matariki to give the stars a proper send-off for another year.
Auckland War Memorial Museum
June 21- July 20, 10am-5pm.
Free. The Museum's Matariki activities fall into three main categories: Honouring the Past with gallery activations from ancient songs and storytelling to poetry in its Maori galleries, Embracing the Present with an off-site wananga and on-site winter lecture series, and Guiding the Future featuring a Matariki market on Sunday July 15 from 10-5pm.
Stardome Observatory Planetarium
"Matariki Dawn" 7pm on June 23, 24, 27, 28, 29 and 30. $10 adults, $8 children or $30 for a family of 2 adults and up to 3 children. Call 09 624 1246.
Even if you only visit the Stardome once a year, make Matariki the time to do it. There's a "Matariki Dawn" planetarium show looking at cultural and astronomical aspects of the seven star cluster. See the stars of Matariki up-close and find out why they appear at certain times of the year and not at others.
Theatre
Raw Men by Whiti Hereaka, created and directed by Nancy Brunning (Ngati Raukawa, Ngai Tuhoe). The Basement, Lower Greys Avenue Monday June 25; Nathan Homestead Manurewa Arts Centre Tuesday June 26; Corban Estate Arts Centre Old St Michael's Church Wednesday June 27; Mangere Arts Centre Thursday June 28; all at 6.30pm.
The play, presented in a series of rehearsed readings and inspired by the poems of Rowley Habib ((Ngati Tuwharetoa), brings a human face to the generational effects of war, and obligation, and the misunderstood silence that grew between fathers and sons post-war (contains adult content).
Lopdell House Matariki Workshops
June 21- July 21, Lopdell House, 418 Titirangi Rd, Titirangi. Cost is $4 per student, including materials. Call 09 817 8087 ext 204.
Aimed at school children in Years 2-8, the workshops will bring Matariki to life and children will get to take home their own hand-crafted pendant, as well as learn about the true meanings of Matariki and ancient Maori legends. Check out other community centres around New Zealand to see what Matariki celebrations are planned.
Te Hana Te Ao Marama Maori
Cultural Centre July 7, 7pm-10pm, 3317 State Highway 1, Te Hana. Phone: 09 423 8701.
A Wearable Maori Arts competition will be held at Te Hana's Maori cultural centre outside Wellsford. Outfits will be made of materials representing New Zealand's flora and fauna. An overnight marae stay or tour of this spectacular Maori village and model pa site or Maori cultural package are also available.
Guided Eco and Cultural Night Walks
Waipoua Forest, Omapere, Hokianga - 4-hour (45 minutes of walking) and 1.5-hour tours available. Phone: Koro Carman on 09 405 8207.
Be guided by Matariki as you walk through the Waipoua Forest with its giant kauri trees. You'll learn how these trees are important to local Maori while hearing about the spiritual nature of the forest.
Food, Folklore and Fabulous Art
There are many Matariki-themed farmers' markets, such as the one in Kerikeri on June 24 (contact Melanie Vezey, 09 402 5588) or the Mangere Matariki Market at the Mangere Arts Centre (June 23, 10am-2pm).
There are Matariki-themed storytimes and children's activities at local libraries and Matariki-themed culinary offerings such as the Matariki Festival Indulgence Dinner in Whangarei (contact Paul Jobin, 09 407 7092) or marae visits such as the one planned at Makaurau Marae in Mangere (June 28, 5-8.30pm, phone: 09 275 8391).
There are also plenty of arts-based events, such as the annual Matariki exhibition at The Poi Room in Newmarket on Friday June 29.
Wananga-a-Kai-Food Forum
July 10-11, 7.30pm-9pm, Mangere Arts Centre Nga Tohu o Uenuku, 63 Orly Ave, Mangere. Free, limited seating.
Ever wondered what to do with pikopiko ferns or what health benefits kawakawa tea and horopito hummus could provide? At the Matariki Wananga-a-Kai-Food Forum, you will be able to taste these and more, including a selection of steamed indigenous vegetables.
"We will showcase traditional indigenous herbs with a modern day twist," says chef Charles Royal, who will be presenting the forum.
"We want to show how people can use these indigenous ingredients in everyday cooking at home, while understanding the health benefits."