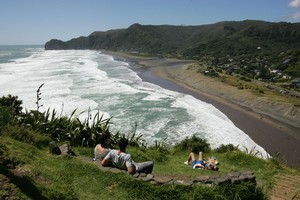 Piha on Auckland's west coast was a favourite spot for some of the nzherald.co.nz team. Photo / Brett Phibbs
The team at nzherald.co.nz has compiled a list of their favourite places in New Zealand to provide you with some summer holiday inspiration.
What's your favourite NZ holiday spot? And why? Here is the latest selection of Your Views.