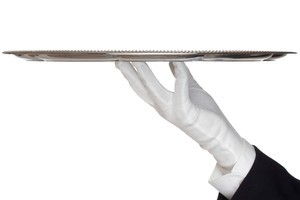 Guests are promised "an intriguingly different experience presented by hotel professionals and aspiring managers".
They will receive "flair and attention to detail that you would expect from future leaders of the international hotel and hospitality industry".
Welcome to Britain's first hotel school, offering students from the age of 18 the chance to gain a degree in hotel management or develop culinary skills while working in a fully operational hotel. The school/hotel will be in a converted Grade II listed house in the Essex countryside - and, according to Lord (Kenneth) Baker, the former Education Secretary, will offer four-star service to all who stay there.
Wivenhoe House in Colchester, Essex, sited in the grounds of Wivenhoe Park, is undergoing a £10 million (NZ$20.8m) refurbishment to enable it to take its first students from May - when the hotel will open to the public.
Some 60 students will be recruited in the first year of operation with numbers eventually rising to 120. The venture is jointly planned by education charity Edge, the University of Essex and Kaplan Open Learning - which offers degree courses online in a partnership with the university.
"There will be significantly more students (working in the hotel) than professional practitioners, but there will always be sufficient industry professionals on duty to ensure service standards," said an Edge spokesperson.
By the end of their courses, students are expected to perform supervisory and junior management roles. The house will be renamed Edge Hotel School. Students will take a two-year fast-track degree qualification in hotel management or culinary management accredited by Essex University.
The refurbishment, which aims to retain the Georgian and Victorian finery of the original country house, will provide 16 individual suites and bedrooms in the main building.
Work on a garden with a wing providing 24 new bedrooms, a bar and brasserie and conference centre able to hold 100, is also under way. Edge chairman Lord Baker is pioneering plans for a set of University Technical Colleges - providing practical learning for 14 to 19-year-olds. Amongst these is a plan for a college at Silverstone Grand Prix track in Northamptonshire, to develop car manufacturing and hospitality skills.
Edge says its hotel project could pioneer a new way of education in more practical skills. "It will be a working demonstration of... a new and unique way of delivering further and higher education," the spokesperson said.
Take an animated walk around the Edge Hotel School
- INDEPENDENT