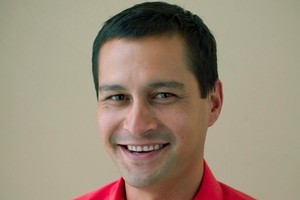 Do you travel light or heavy?
Very light when I'm travelling solo. A little heavier when my little girls are in tow.
Cattle or first class?
Cattle, all the way. Although a few years ago I was flown business class around the world on an epic seven-date concert tour that I was sure would never ever happen again so I made the most of it. Excuse me, can I please have another bubbly?
I can't travel without ...
My trusty old iPod jam-packed with all the music I love.
Are you a planner or a last-minute packer?
I don't tend to take too much stuff with me, and I hate to sound geeky, but that means there has to be some planning involved.
Favourite or most exciting airport to land in?
Given I don't like flying - although I refuse to let it get in the way of me going anywhere - airports are not on my list of favourite places.
However, the most exciting airport to fly into would be Mumbai or Delhi because I want to go back to India.
Most memorable trip?
Going to India with my wife. From the 26-hour train trip, sharing a compartment with four lovely old ladies and a few cheeky mice, to the crazy cows wandering all over the place, it is the most beautifully mad place. And then there's the food. If I ate nothing but paratha (a stuffed flat-bread) for the rest of my life, I would die a happy man.
Scott Kara is an entertainment writer for the NZ Herald.