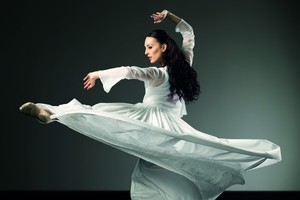 The Royal New Zealand Ballet's Auckland Stravinsky season runs May 25 to 28, and comprises of three fabulous works set to Stravinsky's music. Make a night of it with a weekend accommodation special from CityLife Auckland, which comprises an overnight stay in a suite and free car park for $155 per night. It's valid until the end of May.
Contact: 0800 36 88 88
Steamy nights
Every Thursday from 5pm, Rotorua's CBD comes to life during the Night Market, which presents boutique offerings from the region. South American, Thai, Indian and Chinese cuisine sit alongside local kai such as mussel fritters and rewena bread and there are stalls selling artisan honey, chilli sauces, speciality pasta, cheeses and chutneys. Clothing, jewellery, art and craft are also on offer.
Dig deeper
To get a better understanding of the exhibitions at the Waikato Museum, join one of the Weekend Gallery Tours with a knowledgeable gallery host. Tours of Never a Dull Moment: Hamilton Stories are available at 11.30am on Saturdays, while at 11.30am on Sundays, Mighty River Waikato: From Hinaki to Hydropower is in the spotlight. The museum is open daily 10am-4.30pm.
Contact: (07) 838 6606
Green volunteers
Every second Monday, the public can help the Willowbank Wildlife Reserve in Christchurch to create and maintain a natural environment for kiwi, takahe, kea, weka and other native birds. Conservation volunteers undertake weeding and planting in the enclosures,granting a chance to see many species up close. Numbers are limited and registration is essential. Volunteers are also welcome on other projects in the North and South Islands.