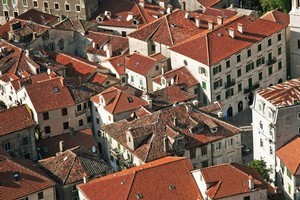 I am going to join a cruise ship in Malta, going through the Corinth Canal to Itea, Saranda and Kotor before going to Italy and Croatia. These are places I know nothing about so I would appreciate your suggestions.
- Dave Monks
Lonely Planet's Shawn Low writes:
Sounds like a great trip in the making. I am assuming that you'll be able to have time to stop off and spend in these places you've listed?
Itea is a quiet little seaside port town where you can chill out and just soak in the Grecian atmosphere. Saranda is in Albania. You'll be pleased to know Lonely Planet rated Albania as one of the best countries to visit this year.
Saranda has seen a lot of development during the past few years but it's still, nonetheless, popular with Albanian and Corfu holidaymakers. It's a mid-sized town with some good beaches and a 5th-century synagogue.
Butrint, an ancient ruin, is 18km south of Saranda and renowned for its beauty and size. Try to visit Ksamil, 17km south of Saranda. There are three small islands with fantastic beach-side bars there. Blue Eye Spring, 25km east of Saranda, is a popular deep spring that is surrounded by electric-blue edges (hence its name).
Kotor, in Montenegro, is probably the most impressive of the three. The Unesco-listed old walled town, Stari Grad, is set against the Bay of Kotor.
The walls were first built in the 9th century and work continued until the 18th century. Today, it encloses piazzas fronted by cafes and linked by maze-like paths.
Wander the streets but be sure to stop at the St Tryphon Cathedral and give your thighs a workout with a 1200m climb to the fortifications set up the hill.
Gap year in Europe
My daughter is travelling to Chepstow, England, to work in a school for a gap year. She will get a number of holidays during the year and would like to visit Europe as well as Wales, Scotland and Ireland. Are there any companies or tours that you would recommend for an 18-year-old to travel safely?
- Kerri Friar
Lonely Planet's Shawn Low writes:
I do understand your concern for your daughter's safety. On the positive side, it's safe to travel around Europe solo as well as with a group of friends.
We would encourage you to allow your daughter some freedom for independent travel. It's a great way to make new friends and also see Europe. Many of my colleagues have successfully done this and have benefited from these life experiences.
With Europe covered by a reliable train and plane network, it's easy to get from England to the rest of Europe. And with the tourist path so well-trodden, your daughter will be going where millions have gone before.
Some popular tour groups for younger people include Intrepid, Contiki and Busabout.
For more information about taking a gap year, have a read of Lonely Planet's book, The Big Trip.
Win a Lonely Planet guide book
Email your questions to travel.info@lonelyplanet.com and they'll be answered by Lonely Planet's experts. In addition the best question each week will earn a Lonely Planet guide book. Add your postal address and the guide book you'd like to receive.
Not all questions are answered and Lonely Planet cannot correspond directly with readers.