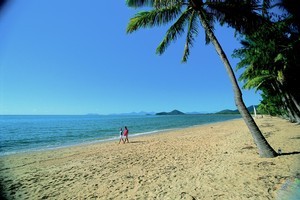 Whisk your beloved to Christchurch next month to the four-star Copthorne Hotel Christchurch Central. Standard rate of $335/night for two is now $135/night between December 1 and January 24.
Contact: Wotif.com, 0800 441 092 and ask about the Wotif Christchurch Secret or wotif.com
Under $200
A queen-size bed and breakfast room at Caboose Lodge in Taupo comes with two free drinks, free wireless internet and two breakfasts. Usually $249, the deal is currently $159/night for two.
Contact: Ezibed, 0800 394 233 or ezibed.com
Under $1000
Cruise the canals of France, meandering past historic villages. Eight days' canal boat hire priced from $689 each. Book by December 31. Travel between February 2 and June 30.
Contact: House of Travel, 0800 838 747 or houseoftravel.co.nz
Under $1500
For less than $200/day, fly return from Auckland to Cairns and stay seven nights at Palm Cove. From $1399 each, book by November 29. Travel between February 7 and March 31.
Contact: Flight Centre, 0800 427 555 or flightcentre.co.nz
Under $4000
The Glories of China is a 14-day tour, inclusive of return flights, all meals and accommodation, priced from $3345 each. Daily tours also covered. Book by November 30.
Contact: United Travel, 0800 46 86 48 or unitedtravel.co.nz
* Unless otherwise stated, prices for flights and accommodation packages are quoted for one adult on a twin-share booking basis. Conditions apply to most packages, such as deals being subject to availability, close-out dates and most have short-life booking deadlines.