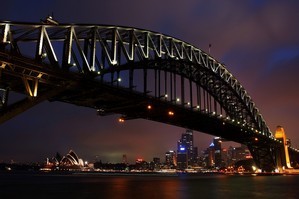 New Zealanders are bargain hunters when they travel overseas, they book trips months in advance and most stay overseas longer than a week - according to a new study from an online travel company.
The latest Expedia bookings report from 19 countries shows differences in travel habits and how people book their trips. Expedia is the world's biggest online travel company.
New Zealanders tend to book well in advance of departure compared with travellers from the rest of the world.
More than half book their flights and hotels at least a month out, in contrast with Italians who are most likely to book flights and Americans who are most likely to book hotels, less than a week before their trip.
In comparison with other countries, New Zealand has one of the largest proportion of four-star hotel bookings but one of the lowest hotel spends per country - which shows patience for bargain hunting and a desire to travel on the cheap, Expedia spokeswoman Louise Crompton said.
New Zealand's Top 10 international holiday destinations ranked in order of preference:
1. Sydney
2. Las Vegas
3. Nadi
4. Melbourne
5. San Francisco
6. London
7. Singapore
8. Los Angeles
9. New York
10. Bangkok
- NZPA