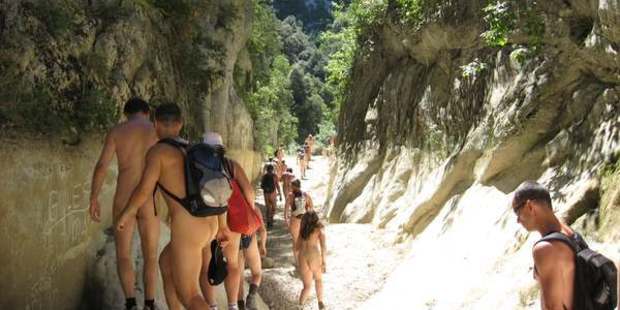 The naked rambler Stephen Gough has been warned he faces spending the rest of his life in prison if he continues to refuse to wear clothes in public.
The former Royal Marine, a veteran of two "boots-only" hikes from Land's End to John O'Groats, has spent most of the past four years in Scottish jails after stripping off on a flight to Edinburgh.
Since then he has declined to wear prison uniform or to appear clothed in court, resulting in further custodial sentences for contempt.
This week he was found guilty of causing a breach of the peace following his arrest as he left Perth prison in December where he had just finished serving a 12-month sentence for the same offence.
On that and a previous occasion police have been waiting to rearrest him at the prison gates.
Sheriff Lindsay Foulis told Gough, 50, who has two children, that it did not require "crystal-ball gazing" to realise that this scenario would be repeated if he continued to decline the offer to go back to his home in Eastleigh, Hampshire, in return for wearing clothes.
Ordering psychological and psychiatric reports, she said: "When the day comes for you to be released, you will be apprehended and the same process gone through again."
Gough, who is representing himself after parting company with his lawyer last year, accepted that he could remain in jail forever but said: "This is about individual freedom."
It is estimated that his latest round of imprisonment has cost the taxpayer more than £200,000 (NZ$438,000).
Gough completed his first naked ramble across Britain in 2003, during which he was arrested 15 times and spent 140 nights in jail, mainly in Scotland.
He finished his second hike with his then girlfriend, Melanie Roberts, three years later.
Bob Janes, a journalist, naturist and supporter of Gough, said: "This seems like it will carry on and on. Both sides are too intransigent but the law is bigger than he is. He has still got a fairly loyal band of supporters but a lot of people think he has gone too far."
- INDEPENDENT