Phoebe Falconer checks out another great summer holiday place within an hour's drive of downtown Auckland.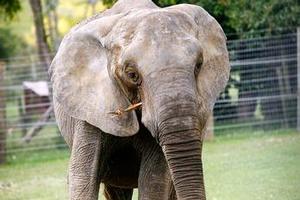 What:Franklin Zoo and Sanctuary
Where: Tuakau, south of Pukekohe
How to get there: Take the Southern Motorway (SH1) south from the city, as far as the Waikato Expressway. At the Ridge Rd offramp, No 474, turn right across the expressway and drive for 5km.
Cost: $10 adults, $5 3-17 year olds, under-3s free. Open 9am-5pm every day.
What to take: Hats, sun block, snacks, good footwear.
Things to do: The zoo provides a home and rehabilitation for at-risk animals. There are monkeys, bobcats, lemurs, zebra and lots more. The most recent arrival is Jumbo, a retired circus elephant.
There are chances to interact with the animals every day - Monkeying Around at 11am daily, and Wild Encounters at 2pm.
The zoo also runs school holiday programmes - a half-day one for the littlies and a three-day programme for budding zookeepers aged 12-17.
The zoo is always happy to accept gifts of time or useful materials, such as wire and netting, paint, buckets, clean mulch, hay and straw, as well as larger items. Talk to the staff to see how you can help.
History: Originally called Whangarata Zoo, Franklin Zoo and Sanctuary was rescued in 2003 by Mark Vette, who is a qualified zoologist and animal behaviourist. (He owned and trained the dog for the Toyota 'Bugger' ads.)