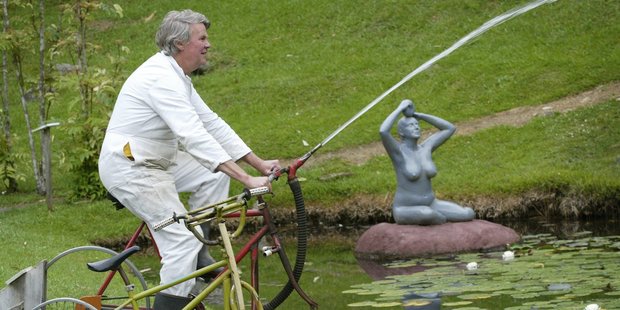 Where: Coromandel Peninsula runs from Waihi and Whangamata up through Pauanui and Tairua on to Cooks Beach, Whitianga, Mercury Bay, around Port Jackson at the top, Coromandel township on the west coast of the peninsula and back to Thames. Most destinations on the peninsula are within about a 2 1/2 hour-drive from central Auckland.
What to do: The Coromandel region is popular as a summer beach playground, featuring some of country's most spectacular sandy stretches. However, there is still much that can be done in this region, even when the sun is hibernating.
The region was once home to some of this country's largest mining operations and there are plenty of spots to see its relics - such as at Mercury Bay museum and throughout Thames; or there are many short walks to former gold mines and kauri dams in the bush. If you want something a little more recent, the town of Waihi is home to the working Martha Mine. The site is also home to a historical pumphouse and there are a huge number of signs and buildings dotted around Waihi marking the town's mining past.
Winter is also a great time to take advantage of the Coromandel Food Trail that winds over the peninsula. Take in the sights while you stock up on fresh and boutique produce such as macadamias, ostrich meat, oysters and more. A great picnic spot is Waiau Waterworks just out of Coromandel township. It is a sculpture garden made up of interactive works all involving water. It will keep the kids amused for hours. Alternatively head to Rapaura Watergardens, filled with both native and exotic plant and bird life, as well as a spectacular waterfall.
Where to stay: Rapaura Watergardens also has a lodge where you can stay overnight. And if you're looking for something luxurious try Puka Park Lodge at Pauanui. In Coromandel township there is Coromandel Colonial Cottages Motel.
Another option is let your mouse do the walking at holidayhomes.co.nz and find yourself a bach to rent for a few days - rates in winter are often much cheaper.