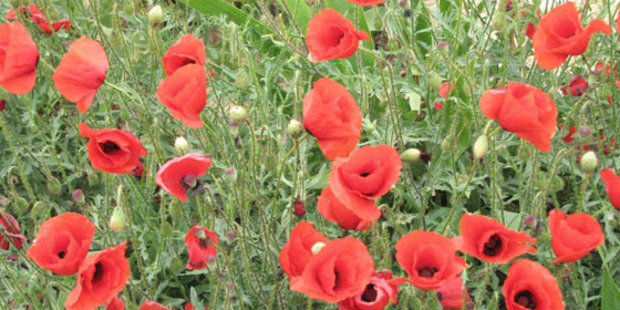 Emotion clings to some destinations like seaweed entwined around a rock. Sometimes, given the passing of time and thousands of feet, that can come as a surprise.
Too many human beings, bearing with them the trappings of modern travel and burdened by their own heavy emotional baggage could, I would have thought, almost overwhelm the essence of a particular place.
There are sites around the world that do seem to have lost their soul but remarkably many have not, and Gallipoli, an otherwise unremarkable peninsula in Turkey, is one of these.
It's true of course, that unless you are Kiwi, Aussie or Turk, Gallipoli will be unlikely to resonate very deeply. After all, the fact that the Taj Mahal reduces so many visitors to tears is not just because it is sublimely beautiful but because of the story of love and tragedy that it represents.
Maybe it helped too that the day I walked to the water's edge of Anzac Cove, I was almost on my own.
On the bank above me was my son, reading the information panels about the events of April 25, 1915; our Turkish guide and driver sat talking quietly nearby and further down the beach an Aussie couple with three small boys were picking their way among the boulders. Out at sea and under a sky of purple storm clouds three small fishing boats puttered past.
I couldn't imagine the rows of temporary seating, the crowds huddled in heavy jackets, the VIPs, the spotlights and sound system that had been here just weeks before. But when I looked up to the cliff behind the cove, to the "Sphinx" outcrop I could, just, imagine what it must have been like to have been a young Kiwi soldier contemplating the climb to an encounter with the embedded Turks and almost certain death.
All too easily I could conjure up the fear - what I found more difficult was to imagine summoning up the courage.
Thousands of Anzac and Turkish soldiers died during the Gallipoli campaign so I had always expected gravestones in serried, tragic ranks, wave upon wave of reminders of young men cut down. But such was the carnage at Gallipoli that there are relatively few actual graves. The peninsula's indented coastline, rough wooded hills and deep ravines remain the last resting place for hundreds of soldiers.
There were few Antipodeans among the Commonwealth graves on this day, but the Turkish cemetery was thronged with Turks.
Lying here among fragrant roses are the bodies of the Ottoman 57th regiment who were wiped out by the Anzacs attempting to capture the hill of Chunuk Bair. Their leader Ataturk commanded them: "I order you not just to attack but to die".
It was at the nearby New Zealand Memorial that I was most surprised by sorrow.
The words "From the uttermost ends of the earth" spoke of remoteness, despair, and loneliness but also of tenacity, audacity and pride - it's us.
Anywhere but in Turkey it might have seem strange to have been walking around the graveyard of soldiers killed quite probably by one's own countrymen, and vice versa. But there is a genuine sense of camaraderie between the Turkish visitors and we from Down Under.
Our guide Saleem explained that not only do the Turks still recognise the valour and prowess of the Kiwi soldiers, and their sense of "fair play" but that they also believed that the Kiwis, like the Turks, were pawns in political games over which at the time they had little control.
This empathy is perfectly encapsulated in the words of Ataturk that have been carved in stone overlooking Anzac Cove.
I'd seen them many times but read against the backdrop of pine-clad hills and a silvery sea calm before a storm, and with my son beside me, they moved me as never before:
"...You, the mothers,
who sent their sons from far away countries,
wipe away your tears;
your sons are now lying in our bosom
and are in peace.
After having lost their lives on this land they have
become our sons as well."