Following in the footsteps of South Africa's distinguished leader, Jim Eagles discovers a country still in touch with its past and building towards a brighter future.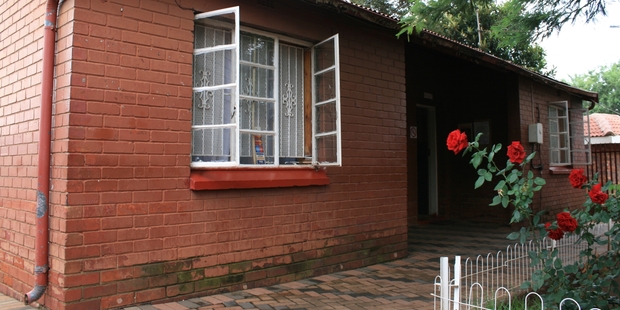 "That," says Joe Motsogi, our driver and guide, pointing to a huge mansion behind towering brick walls, "is Nelson Mandela's home when he's in town. We can't stop, for security reasons but we are allowed to drive down the road."
As we cruise slowly past the opulent residence, in the posh Johannesburg suburb of Houghton, I can't help musing on Mandela's extraordinary journey from his primitive home village of Qunu, via the slums of the apartheid era's black townships, to a prison cell on Robben Island, and now to this pinnacle of comfort and international admiration.
Like many New Zealanders, I first became properly aware of his significance while parading around Eden Park during the 1981 Springbok tour, chanting at the urging of the parade marshalls "Free-ee-ee Nelson Mandela".
Now, 27 years later, I am making a sort of pilgrimage in the footsteps of Mandela, not to his birthplace of Mvezo, which is down south in Eastern Cape Province, or his prison on Robben Island, 22km off the coast of Cape Town, but round the places where he first became involved with the African National Congress and its struggle against apartheid.
The pilgrimage begins in the sprawling township of Alexandra, where thousands of the blacks needed as labour for nearby Johannesburg were settled.
"It used to be called Dark Town," says Joe, "not because it was full of black people but because there was no electricity."
Even now in the post-apartheid era, the only white faces to be seen are a scattering of tourists; but hundreds of small, brightly-coloured homes have been built as part of the ANC Government's efforts to rehouse people, almost all the remaining shacks have electricity and running water, the roads are sealed and tall towers provide street lighting.
"Many of the people here now could have been resettled in new houses if they wished but they prefer to stay," says Joe.
It's an area which bustles with energy, just about every second place bearing a gaudy sign proclaiming the presence of a beauty salon or creche, drinking club or car repair yard, clothing market or vegetable stall.
Outside one place, a rather more modest sign recalls that it is where Mandela came in 1940 after running away from home to escape an arranged marriage.
This is where he lived when he married his first wife, Evelyn, began studying law by correspondence and worked as a security guard at a local goldmine.
Despite its glamorous association, it is no different to any of the thousands of other tiny terraced homes, built in concrete, brick and iron for black workers; and still looks pretty much as it would have done 68 years ago, except that most of the concrete stucco has flaked off, exposing the brick beneath.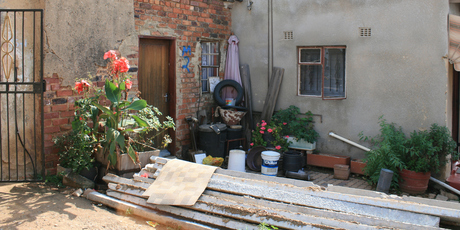 The next stage on the Mandela trail is, as you'd expect, the vast sprawling township of Soweto - the name, I discover, is not an African word but simply stands for South Western Township - where Mandela moved in 1946.
His home there was relatively roomy, built of brick and stood in a small yard, and today it holds the Nelson Mandela Museum.
Our arrival there seems a little tacky, with costumed Zulu dancers performing over the road, the footpath clogged with souvenir sellers, a contortionist twisting himself around for tips and even a group of schoolboys putting on an exhibition of street dancing in the hope of a handout.
But inside, the museum is quite touching with its eclectic mix of gifts and awards from around the world, most impressive is one of Sugar Ray Robinson's world boxing championship belts.
There is also battered furniture and old photographs, a jackal-skin bedcover which serves as a reminder of Mandela's position as a member of the Xhosa royal family, and three pairs of footwear: the combat boots used as head of the ANC's armed wing, Umkhonto we Sizwe (Spear of the Nation), a battered pair issued during his 27 years behind bars and the simple black shoes he wore to walk to freedom.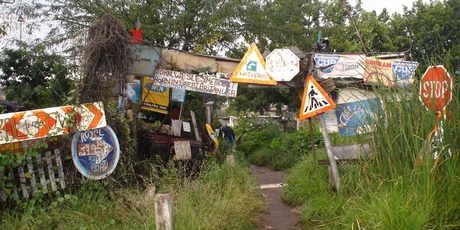 This is the house where Mandela finished his law degree and, with friend and ANC colleague Oliver Tambo, established the law firm of Mandela and Tambo to provide low-cost legal advice to blacks; he was living here when Evelyn divorced him because she could no longer cope with his increasing political involvement, and when he married the more activist Winnie; it was still his home when he was arrested in 1962 and it was where he came after his dramatic release in 1990.
"This is where all the politicians and journalists came to talk to him," says the young woman who shows us around.
"But ... it was too small and not private enough, so he had to move on."
Because Soweto was a focal point of the battle against apartheid, there are plenty of other reminders as we travel around, including the moving memorial to 12-year-old Hector Pieterson who was shot by police during the student protests in 1976, the bullet-scarred Regina Mundi Church which was a sanctuary for protesters and the home of Archbishop Desmond Tutu who, like Mandela, won a Nobel Peace Prize, and the house where Winnie lives since her divorce from Nelson.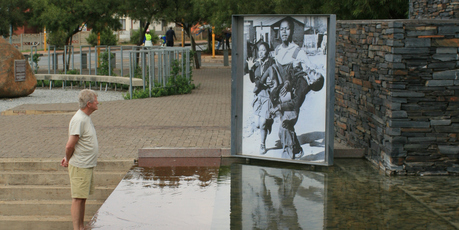 Now the battle has been won, Soweto is a useful indicator of how much progress the ANC Government has made towards improving the position of blacks and coloureds. It's obviously difficult to know during a brief visit but, as in Alexandra, the ramshackle old shanties are being replaced with endless rows of neat little homes, small businesses seem to be popping up everywhere and there is an air of vitality about the place.
Joe, our 54-year-old guide, is a good example of the new South Africa. During the apartheid era he worked in a brewery and because of his cheery personality was sometimes used to show visitors around the plant.
Today, he and his wife run a thriving tourist business and Joe is the president of the Johannesburg Tourist Guides Association.
"We are doing very well," he says.
"We have just bought another van because we are so busy."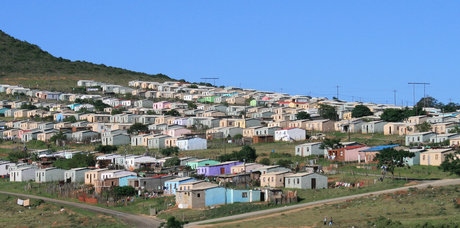 But the Mandela trail didn't end in Soweto, so our trip continues into Johannesburg, past the mountains of tailings which, Joe points out, come from the mine where Mandela was a security guard.
We are here to see the dilapidated multi-storey building near the courts where the law firm of Mandela and Tambo was based.
Interestingly, it is not far from Gandhi Square, where an Indian lawyer named Mohindas Gandhi once had his office, developing tactics that inspired the ANC.
These days, Johannesburg has a scary reputation for car-jackings, muggings and robberies but Joe reckons that is greatly exaggerated.
"There have been some problems," he acknowledges, "but ... they have put in hundreds of security cameras and the city has hired security guards and the crime statistics have improved a lot."
Maybe so. In any event there should, finally, be no such problems for Mandela and his third wife, Graca Machel, in their carefully guarded mansion in wealthy Houghton, the place which marked the end of my pilgrimage.
But I still had one question. When we marched round Eden Park all those years ago, as well as calling for the authorities to "Free-ee-ee Nelson Mandela" we had also been ordered by the marshalls to chant, "Amandla, amandla awethu" but I was never quite sure what it meant.
I forgot to ask Joe but, later in KwaZulu-Natal, I met Clifford, a proud Zulu. When I asked him what the chant meant he gave a huge smile.
"It was our slogan," he said.
"It is Zulu. It means 'power is ours'. Did you say that in New Zealand?"
And he shook me by the hand with their special triple handshake.
CHECKLIST
Getting there: Qantas flies several times a week from Sydney to Johannesburg under a codeshare arrangement with South African Airway.
Where to stay: Montecasino's The Palazzo, built in the style of a Tuscan palace, provides a peaceful haven just north of Johannesburg.
What to do:
JMT Tours
Sakhumzi Restaurant
Further information: See sowetotourism.com and southafrica.net.
Jim Eagles travelled to South Africa as a guest of South African Tourism.