Oinako Lodge in Akaroa affords such comfort and style you may not want to go out, writes Kerri Jackson.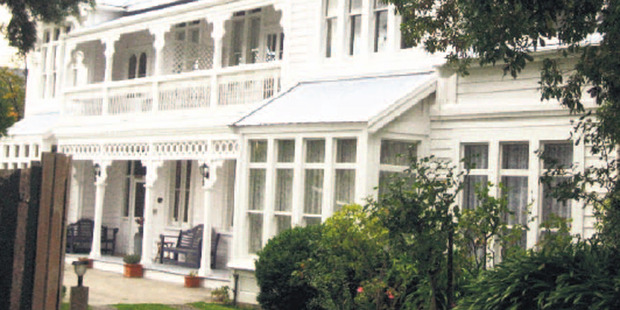 At one end of the very French township of Akaroa sits a very English building.
Oinako Lodge is a traditional Victorian manor house only 30m from the water's edge, is high enough to make the most of the town's beautiful scenery.
Built about 1865 to house the British magistrate and his family, the stunningly restored house - one of Akaroa's most significant surviving historical buildings - is now a luxury six-bedroom B&B, perfect if you want to take a step back in time while hanging on to the best of modern luxuries.
The house has survived assorted facelifts - including an early stint as a Cobb & Co hotel - and even a fire in its almost 150-year history, but the last restoration has seen each guest suite transformed into Victorian-style havens.
Each suite has a distinctive style, in varying degrees of grandeur - from the merely grand to the downright royal.
When you wake up, you half expect to find yourself surrounded by chambermaids.
The rooms, priced from $180 per night, are spread around the first-floor and all have stunning but differing views of Akaroa.
Downstairs are the guest lounge and dining room - where hosts Greg and Teresa Miller serve your breakfast, which will largely be made up of fresh local produce.
The house is close enough to wander along the harbour's edge into Akaroa's town centre - although it's tempting to hole up in the house and relax.