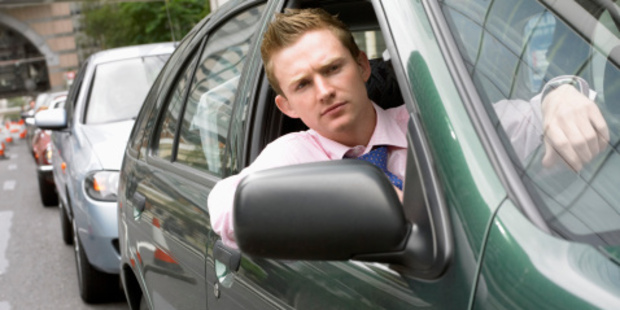 A colleague was moaning recently - he does a lot of that - about the fact that a taxi ride from Auckland Airport to his home in Balmoral had taken as long as the flight from Wellington.
At least his gridlock drama occurred on the way home - the house wasn't about to taxi down a runway and fly off without him. Had it happened on the way to the airport he might have had even richer material for a grizzle.
Traffic remains the top reason for missing flights. A recent survey by flight comparison website Skyscanner found that of travellers who missed flights, 21 per cent said they got stuck in traffic. Second was "I missed the flight being called", coming in at 12 per cent.
Third on the list, with 11 per cent, was "I didn't leave enough time to get to the airport". I reckon a few of the people blaming traffic could quite reasonably be grouped with this chronologically challenged mob.
It's a bit unfair to blame "traffic" for missing flights; the problem tends to be a passenger's hopeful assumption that "there will be no traffic". In big cities - the kind that have decent-sized international airports - you tend to get the odd day where cars go slow and the lights are against you.
The worst I've seen for airport-bound gridlock is Jakarta, a city where there is little apparent evidence of visits from the town-planning fairy. Sensible heads advise allowing more than two hours to crawl through chaos from a hotel to an airport that's really not that far away. With no functioning traffic lights, the cab driver would pass a low-denomination note to a homeless guy sitting by the intersection, the homeless bloke would walk out and stop traffic coming from other directions, allowing us to edge forward. (There's a policy idea for John Banks' next mayoral campaign.)
Other reasons from the survey for missing flights will have resonance for some: 5 per cent got carried away in bars, restaurants and duty-free shopping.
Personally, I'm with the 7 per cent who forgot their passports. To be specific - and to clarify the depth of my stupidity - I flew from Auckland to Wellington for one night then arrived at check-in to fly to Sydney to find I was carrying my girlfriend's passport, not having checked to see which one I had shoved in my bag the day before in Auckland.
Had a shocker? Tell us your best/worst excuse for missing a flight.