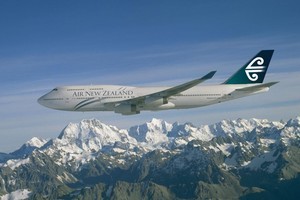 One of the problems with airpoints is keeping track of them. How many times, for instance, have you thought to yourself, "Oh, I'll use my airpoints for that flight", only to discover that they expired a month ago?
(The other problem, of course, can be finding airpoints seats available on a flight that's any use, but that's another story.)
Right now, apparently, there are 300 million airpoints members worldwide with a total of around 10 trillion air miles between them, worth an estimated US$570 billion dollars ($692.6 billion).
And, unsurprisingly, the great majority of those air miles go unredeemed and eventually expire because their owners aren't able to keep track of them.
But help is at hand, because there are now an increasing number of websites designed to help you keep track of your airpoints and, especially, when they are about to expire.
They include MileageManager, Acruw, Mileport, AwardWallet and MileTracker.
I had planned to do a comparison of the various programmes, though that wouldn't have been much of a challenge to any website since I really only use one airpoints programme and my wife has just two (she did have a third but I suspect the points there are long expired). For all practical purposes these days we only have Air New Zealand airpoints dollars which are extremely easy to manage.
Fortunately I found an article by Los Angeles Times journalist Scott J Wilson, who is in the happy position of having 23 frequent-flier programmes in his household, the managing of which would be a good test of any programme.
He concluded that AwardWallet is the best option because it lets you enter multiple accounts, shows all the points and expiry dates on a single page and, best of all, sends a warning email when miles are about to expire.
If, like my wife and I, you've only got a couple of accounts, you can do all that for free. But if like Wilson you want to list more than three you need to take out a paid membership. Fortunately that's not too expensive because the level of payment is voluntary.
In fact Wilson got away with offering only US$1 a month... though AwardWallet "did try to shame me by noting that some people pay as much as US$40 for six months".
If you've got a lot of loyalty programmes you have difficulty keeping track of then that sounds like a pretty good investment.