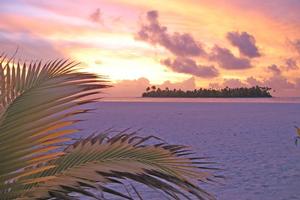 Do you have a dream holiday? Some impossible travel scheme involving exotic places, fascinating people, incredible wildlife, amazing experiences and vast expenditure, that you sometimes fantasise about doing but suspect you never will?
Surely we've all got one of those.
The Herald's arts and books editor, Linda Herrick, has for years had a dream of spending a couple of weeks living in an apartment in Paris. Our cover story in the Travel section this week is her account of living that dream.
Mine, which I've discussed with my brothers from time to time, would be to follow in the footsteps - literally, by walking the key sections - of our father when he was in the First Echelon, Second NZEF, in World War II.
That would involve going to Greece, particularly the Mt Olympus region, and from there to Athens; over the water to Crete; on to Egypt where he trained as an officer after the evacuation from Crete; and across the Western Desert to Tobruk where my father's best friend - after whom I was named - lies in the Commonwealth War Graves cemetery.
Apart from the personal emotional ties, that also involves visiting some pretty marvellous places including ancient Olympus and the Parthenon; the rugged mountains and beautiful beaches of Crete; ancient Giza and Alexandria; the Greek and Roman ruins at Cyrene and Leptis Magna; the sandscapes of the Sahara Desert and the mosques and medinas of Libya today.
Will we do it? Probably not the whole thing. We'd particularly like to mark the 70th anniversary of the Battle of Crete next year by walking the route of the Kiwis forced march from Souda Bay and Galatas over the mountains to Sphakia. And I'm determined to one day pay my respects at the cemetery in Tobruk because Dad was never able to get to Libya after the war. Unfortunately, doing the whole thing has always seemed a bit beyond us.
But now there is a chance for people like us - and all you others out there nursing plans for a fantasy holiday - to turn our dreams into a reality.
Gap Adventures, which is probably the biggest adventure travel company in the world, is running a competition called "Create Your Own Adventure".
All you have to do is go into the website createyourownadventure.com, set out your dream trip and explain why it is so fantastic (the closing date is March 31).
Then, if your fantasy is chosen as the best, you get to take a couple of friends and actually do it. And even if you don't win, at least you'll have set out your vision, which has got to be a step towards making it happen.
Like the song says, If you don't have a dream ... how you ever gonna make a dream come true?