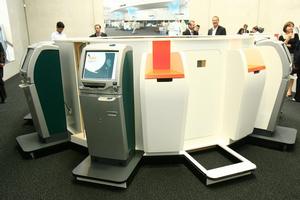 It's a constant source of frustration that while planes have become faster and journey times shorter, check-in times have got earlier and waiting times longer. Doesn't seem to make sense.
But there is a glimmer of light at the end of that tunnel. In the past year, Air New Zealand's new system of checking in for domestic flights has halved the average waiting time at the airport. And preliminary thought is being given to introducing the same processes for transtasman flights.
As far as I'm concerned that represents one giant leap for the travelling public and so it was good to see Air NZ's efforts being honoured at this year's international Airline Strategy Awards.
It carried off a trophy for what the judges said was "the standout technology nomination this year" involving innovative use of technology to streamline the domestic check-in process.
For me the impressive thing is not so much the technology itself but the way it has been used to both simplify and speed up the whole checking in exercise and, as the airline's chief information officer Julia Raue puts it, "improve the customer experience".
These days - as you'll know if you've taken an Air NZ domestic flight recently - it's now incredibly quick and easy to check yourself in at the self-service kiosks and weigh and tag your bags. And if you've only got carry-on luggage it's even easier to check in via your mobile phone and go straight to the departure gate.
What I really like is that, compared with the system being used by Qantas for domestic flights in Australia, where after you've checked yourself in you've usually got to queue for 15 minutes to drop your bag off, the Air NZ set-up involves no queuing at all.
And the good news is that the airline isn't stopping there.
"We're looking at several further initiatives," says Raue, "including the possibility of improving the transtasman check-in process. We'll be making our decision on the basis of which initiative offers the best return in terms of improving the customer experience."
On the basis of what we've seen so far that's got to be good news for the travelling public.
- Jim Eagles
Pictured above: Air NZ was acknowledged for its innovative check-in technology at the Airline Strategy Awards. Photo / Martin Sykes