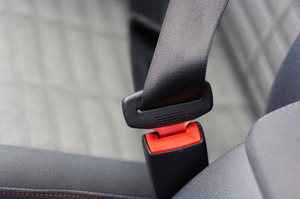 The American driver of a van which crashed near Turangi, killing three students, had told his passengers to put their seatbelts on, a coroner found.
But at the time of the crash on May 12 last year, four passengers had unfastened their belts and were thrown from the car.
Boston University students Ross Nicholas Jauberty, Austin Perry Brashears, both 21, and Daniela Rosanna Lekhno, 20, died at the scene.
Coroner Wallace Bain found the students could have survived if they had been wearing seatbelts.
They were among 16 international students who travelled from Auckland to Taupo on May 11, 2012, on a trip to walk the Tongariro Crossing, the coroner's finding said.
The following morning they left Taupo early in two vans. One van with seven passengers was driven by Stephen Houseman, who was driving for the first time in New Zealand, and driving a people-carrier vehicle for the first time.
The coroner said the vehicle crossed the white line on Rangipo Rd into rough seal at the left of the road, then over-corrected, causing the vehicle to roll four times.
Four unbelted people were thrown from the van. Three died at the scene and Margaret Theriault was taken to Waikato Hospital with serious injuries.
Coroner Bain said the facts of the case made sobering reading, in particular for the parents of young people.
He endorsed the view of Constable Mitchell-Ellis from the Taupo crash team that seatbelts could have saved the lives of the young students, and that rumble strips on either side of the road may also have prevented the crash.
The coroner directed the findings be sent to the Ministry of Transport and those responsible for roading in the area.
- APNZ