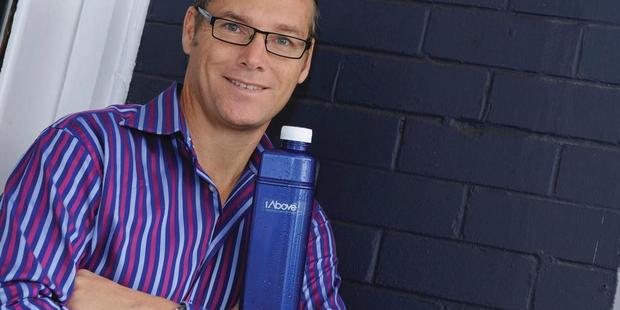 The makers of a high-end Kiwi drink designed to combat jetlag and other health risks involved in flying have just closed a $2.4 million investment round.
1Above, which claims to help travelers get off the plane "feeling better than ever before", has attracted the backing of TradeMe founder Sam Morgan and venture capital investment firm Movac.
The funding round, which also included existing investors, would accelerate 1Above's plans for global expansion and help build its executive team, said founder Roger Boyd.
"Attracting the likes of Movac and Sam to our loyal shareholder base is a real endorsement of the company's abilities to deliver and scale," Boyd said.
Movac, which led the investment round, has taken a 13 per cent stake and Morgan has taken a 2.19 per cent shareholding through his firm Jasmine Investment Holdings.
Boyd said 1Above was still a small company but had achieved great success and investors were attracted by the brand's strong growth.
"We also have a great repeat purchase rate, terrific unsolicited customer endorsement and a loyal base of flight crew and well-travelled ambassadors who are helping grow the company by sharing their own positive stories. It's a very exciting time at the moment."
Boyd came up with the idea for his aerotonic beverage on a plane journey in 2001 after a man died during a flight. A medic on the plane told Boyd about the health issues of flying.
At the time, he was a general manager at Fonterra, working in Asia, Latin America and Oceania.
He launched 1Above in 2010 and the drink is now sold at Auckland, Melbourne and Sydney International airports as well as a number of hotels and pharmacies.
The beverage - which is priced at $8.50 for the 1L bottle, $6.50 for 600ml and $7.50 for the 100ml concentrate - can also be purchased online.
Boyd said the company was now well placed to reach its ambitious growth targets and was advertising for new staff to beef up its international sales and marketing team.
Tony Kerridge, an early investor in Caffe L'affare and Charlie's, has taken over from Boyd as the company's new chief executive.
Kiwi business investor and advisor Mark Wynne has been named chairman of the board, which includes Movac partner Mark Vivian and investment banker Toby King.
Vivian said Movac's investment in 1Above was its first foray into the food and beverage space.
He said 1Above was seeing some "good opportunities" in the US and Europe.
1Above contains electrolytes, vitamin B, grape seed extract, and an ingredient called Pycnogenol, which is said to reduce the effects of jetlag and support healthy circulation.