Beach Haven and Hobsonville services to start in February.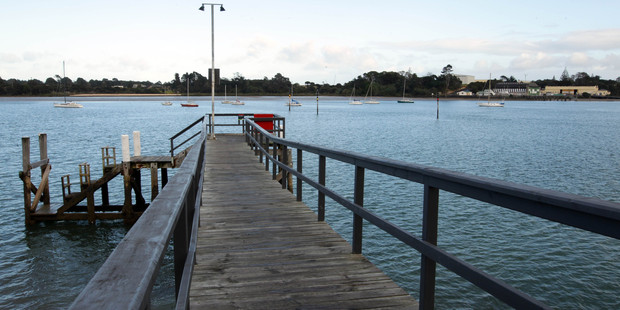 Q: As I come in on my ferry I see that there is one (possibly two) new ramp(s) being added at the eastern ferry terminal, closer to The Cloud. What services will these be for? We have heard rumours that the Beach Haven and Hobsonville Pt services will be starting in this month, but we have still not seen any definite announcements or signs from Fullers. When will anyone be telling us?
Catherine Smith, North Shore.
Auckland Transport is upgrading the berths at the Downtown Terminal to cope with additional services.
Beach Haven and Hobsonville will be added to the Auckland ferry network from February. Work is under way on terminals in both of those suburbs.

Q: We're told that the electric trains being delivered to Auckland over the next few years will be quieter. Does this just mean that the electric motors will be quieter than the diesel engines, or will there be other improvements as well? Where I live, the noise problem is not from the engines but from the squealing of the brakes applied to the track.
John Polkinghorne, Auckland.
The noise level will be greatly reduced because the electric trains will receive their power through overhead 25kV wires that will travel into the electric trains through a pantograph - this is the apparatus on the roof of the electric train connecting it to the overhead wires.
The new electric trains have a sophisticated braking system that will also feed some of the energy generated during braking back into the trains, reducing the amount of electricity supplied. The electric train wheels also include a feature to significantly reduce squeal that has been effective on other similar railways.
For several months there have been restrictions at various points along the Northern Busway carriageway, controlled by temporary signals to restrict the bus traffic to one lane.

Q: Can you please find out whether this $380 million taxpayer/ratepayer funded project is failing because of (a) poor design or (b) poor construction, or (c) something else?
Kevin Brown, North Shore.
It is neither poor design nor construction, but something else.
Transpower is installing high-voltage electricity cables in the Northern Busway as part of its project to reinforce the power supply into Auckland and Northland.
Planning for this project has been in the pipeline for many years and involves installing underground high-voltage cables from Pakuranga to Albany and building two new substations at Wairau Rd and Hobson St. The 37km stretch will cost $415 million, and is expected to be commissioned next year.
Transpower took the opportunity to install ducts in the busway during its construction in preparation for the cable installation that is at present under way.
The reason was to cause as little disruption as possible as it avoided having to trench along the entire busway. To date, delays of around one minute in peak direction, and two minutes non-peak have been experienced.