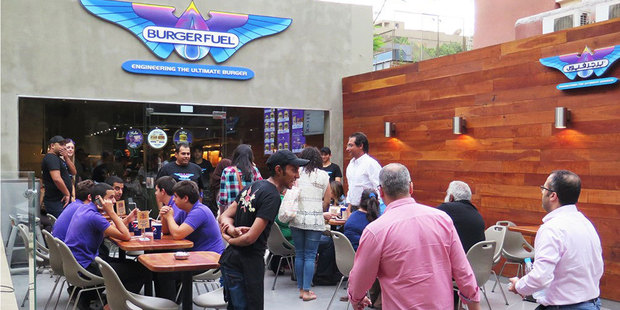 BurgerFuel has opened its first store in Egypt, a new front in the fast-growing Kiwi food brand's Middle East expansion.
The Cairo store, located in the affluent suburb of Maadi, is the company's 20th site in the region, where it also operates in Saudi Arabia, the United Arab Emirates and Iraq.
Two additional BurgerFuel stores will soon open in the Egyptian capital - one in a new retail development near the international airport and another in Mohandessin, an upmarket neighbourhood in the city centre.
Ahmed Amin, deputy chief executive of Wadi Degla, BurgerFuel's franchise partner in Egypt, said he was thrilled to get the first store up-and-running.
"We're certain that the combination of the resources of BurgerFuel Worldwide and Wadi Degla will result in a significant business in a market with a population of more than 80 million people," he said.
Amin told the Herald last month that Wadi Degla - which has business interests in telecommunications, property development and food and beverage - may open 25 BurgerFuel stores in Egypt over the next eight to 10 years.
BurgerFuel founder Chris Mason said the New Zealand firm was pleased to have secured its partnership with Wadi Degla.
"Wadi Degla have fast development potential along with the requisite passion for the BurgerFuel brand," Mason said. "Cairo is an exciting, dynamic city with around 8 million people and it's great to open here.We see this store opening as another key strategic milestone for BurgerFuel and a great opportunity to showcase the brand in the rapidly developing region of North Africa which has close connections and proximity to Europe."
BurgerFuel finalised a partnership with the founders of the Subway sandwich chain earlier this year, which the company is aiming to use to enter major new markets including the United States, Britain, China and India.
BurgerFuel has said it hopes to open 1000 new stores over the next eight years.