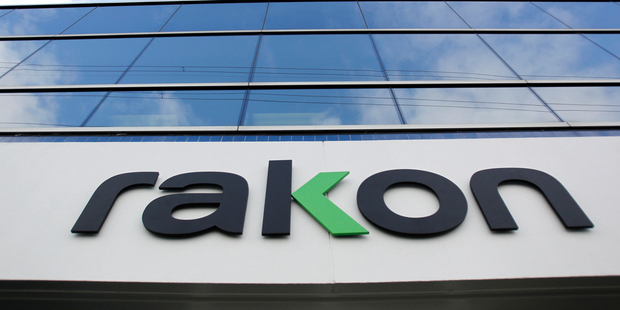 The Shareholders Association isn't buying Rakon's logic for issuing a trading update - which forecast a full-year loss of $54 million - less than an hour before the start of the company's annual meeting last week.
The investor group has criticised the high-tech components maker's decision to issue the announcement at 1.04pm on Friday, 56 minutes before the meeting began, saying the timing meant proxy voters who had already cast their votes did not have time to reconsider their decisions.
Resolutions voted on at the meeting included the re-election - opposed by the association - of chairman Bryan Mogridge and executive director Darren Robinson.
Mogridge told the Business Herald yesterday that Rakon had no option other than to issue the update at that time, as a board meeting had been held on Friday morning at which information in the announcement was finalised.
"It wasn't done deliberately. It's mischievous to suggest that it was."
But the association's acting chairman, Grant Diggle, said shareholders had a right to receive important information at a time that let them carefully consider their vote.
A company whose board followed "best practice corporate governance behaviour" would organise its affairs so investors were provided with information in a timely manner, he said.
Despite the association's opposition, Mogridge and Robinson were re-elected. Herb Hunt, a former IBM executive who joined the board as an independent director last year, was formally elected, and shareholders also approved the sale of 80 per cent of Rakon Crystal Chengdu, the firm's Chinese manufacturing operation.
Given that Rakon's board members own about 30 per cent of the company, Diggle said it was "no surprise" all three directors were elected.
However, the level of votes against Mogridge (17 per cent of the total) and Robinson (19 per cent) was surprising, he said.
Diggle said: "The Rakon shareholders have sent a powerful message to the board that they are displeased with the performance of the company and are looking for either an improvement in performance or a change in the composition of the board."
The company is selling the 80 per cent stake in Rakon Crystal Chengdu, which it commissioned in 2011 to produce products for the smart wireless device market, in response to a drop in the prices for such products.
In its Friday trading update Rakon said $37 million of its forecast $54 million full-year loss was expected to come from investment and asset impairments related to the factory sale, while the remaining $17 million would come from trading results.
On the back of those changes the company has forecast earnings before interest, tax, depreciation and amortisation (ebitda) of $10 million to $15 million and a return to profit in the 2015 financial year.
Rakon shares closed on 22c last night.