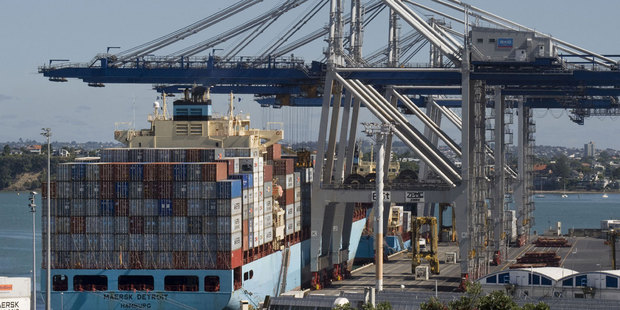 Ports of Auckland, whose operations were disrupted last year in a protracted industrial dispute, returned to profit after writedowns put it in the red last year, lifting revenue at a faster pace than its gains in container volumes.
The Auckland-based hub reported profit of $38.9 million in the 12 months ended June 30, turning from a loss of $11.9 million a year earlier when the company wrote down the value of its assets by almost $43 million.
Revenue rose 5.1 per cent to $186.6 million, outpacing a 1.3 per cent lift in total container volumes to 818,819 twenty-foot equivalent units (TEUs). Operating profit climbed 23 per cent to $44.4 million.
"While container volumes were not up significantly, our focus on lifting revenue, improving processes and raising labour productivity has started to show results," chief executive Tony Gibson said in a statement. "Earnings are up, we have won back some of the business lost as a result of last year's industrial action and secured two new services."
See the company's annual review here.
Auckland lost business to Port of Tauranga because of the 2012 strike as shipping company Maersk diverted some services and Fonterra opted to move all of its upper North Island export dairy products through the Tauranga port.
The port lifted its dividend payment to Auckland Council by 47 per cent to $29.5 million.
Break-bulk tonnage volumes rose 14 per cent to 4.41 million tonnes and car volumes advanced 16 per cent to 170,835 units.