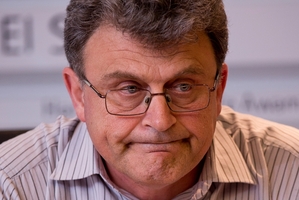 Fonterra has announced that two senior managers have been placed on leave, effective immediately, as it continues its internal operational investigation into the circumstances surrounding the recall of whey protein concentrate.
The move follows Wednesday's resignation of Gary Romano, managing director NZ Milk Products.
"We are moving quickly and establishing key facts about what has happened and, as they emerge, we are taking appropriate action,'' Fonterra chief executive Theo Spierings said.
Spierings said that placing the two on leave did not pre-empt the findings of the operational review and they will continue to be involved in the ongoing investigation.
The internal operational review will be completed by the end of the month. The review is one of four which will be held. Fonterra is holding another board level inquiry and the Government is holding two.
- APNZ