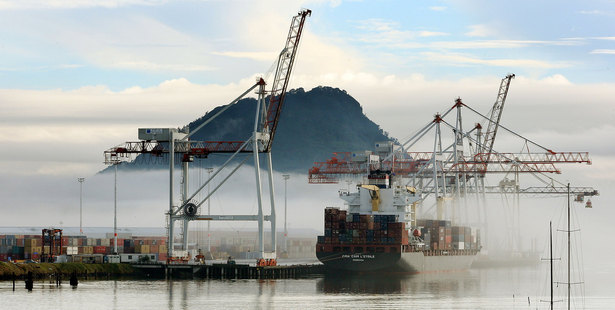 New Zealand commodity prices surged last month by the most since the ANZ Commodity Price Index was created in 1986, driven by skim and whole milk powder, butter and cheese.
The index rose 12.6 per cent in April to a record high 333.5, as 12 of the 17 commodities rose, three fell and two were unchanged.
April's gains may mark the high point for the time being, with dairy prices dropping 7.3 per cent in the latest GlobalDairyTrade auction overnight on signs drought is abating at home and doubts grow about the pace of global economic growth.
"As we saw in last night's auction, dairy prices are now starting to pull back from their record high levels, as recent rain has eased concerns about the drought and as attention turns to next season's supply," said Westpac Bank economist Michael Gordon.
Skim milk powder climbed 39 per cent in April, led by whole milk's 32 per cent gain, while butter prices rose 15 per cent and cheese gained 8 per cent.
Among non-dairy commodities, pelt prices rose 6 per cent, sawn timber gained 4 per cent, and logs and wood pulp rose 3 per cent. Apples, casein, wool and seafood recorded increases of 0.5 per cent to 1 per cent.
Aluminium prices fell 2 per cent, lamb and beef fell about 1 per cent and kiwifruit and venison were unchanged in the month.
The gains in prices were enough to offset a strong New Zealand dollar. The ANZ NZD Commodity Price Index gained 10.2 per cent in April, to be up 17.4 per cent from a year ago.