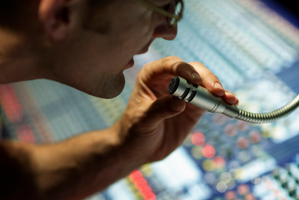 Leading digital animation company Huhu Studios has notched up a New Zealand first by forming strategic partnerships to boost its presence in the Chinese digital content and education industries.
"We are the first New Zealand-based company to trade our 'know-how' for a multimillion-dollar stake in a Chinese-based joint venture company. Being cash-poor but knowledge-rich is a model that other New Zealand companies can piggy-back on as an entry point," the studio says.
The company has set up a multimillion-dollar joint venture with Guangzhou state-owned enterprise, GET Capital, which it expects will further extend its foothold.
CFO Henry Wong cites the development of long-term relationships with "key people in China" as integral to Huhu's success.
GET Capital, a wholly owned subsidiary of GET Holdings, has provided over RMB12.6 billion (NZ$2.1 billion) in funding to the Guangzhou Development District over the past 13 years. Its arrangement with Huhu is initially designed to finance animated and digital production work for the local Chinese market then subsequently to move into bridging Eastern and Western markets.
High value work will be completed in the company's New Zealand studio, while lower level production work will be carried out in China.
It is estimated the joint venture will create value worth $13.4m to New Zealand over the next five years, with an extra 60 to 80 jobs here for the animation industry. Alongside this, a range of other intellectual property and educational projects in Guangzhou will also provide significant revenues for the firm.
Huhu's unique involvement in the Sino Singapore Guangzhou Knowledge City Framework Agreement (SSGKC) is a major factor. The arrangement allows Singapore and New Zealand to make successful inroads into the Guangzhou market.
Wong says that one of Huhu's main strengths in entering the region is that, "We have a genuine respect for the Chinese people and their culture. We have listened, learned and followed the Chinese protocols with growing success."
The company is well positioned to target the NZ/China Co-Production Treaty in film and television.
In 2012, two high-level delegations visited Huhu's New Zealand headquarters for due diligence purposes. Wong says this has led to a number of opportunities within the Guangzhou Development District. New clients include China Film Group and CCTV.
• Prime Minister John Key will visit Huhu in Guangzhou today.