Mixed trading conditions worldwide contribute to softer second half, company says.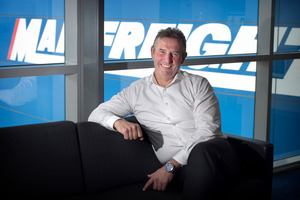 Mainfreight, the international logistics firm, is warning its operating earnings will be flat for the full financial year, with the second half weaker than the first six months.
The company's earnings before interest, tax, depreciation and amortisation (ebitda) for the year to March 31, due for release on May 29, would be roughly the same as last year's $138 million, Mainfreight said in a trading update relating to the last three months of the current financial year, released to the NZX.
Managing director Don Braid gave a range of $137 million to $139 million, compared with a current market consensus for the full-year of $146 million.
The company's shares fell following the announcement and eventually closed down 55c, or 4.68 per cent, yesterday at $11.20.
Excluding its recently acquired European businesses, Mainfreight recorded a 15 per cent ebitda increase in the first six months of the year, but this had slowed to between 7 and 9 per cent in the second half, reflecting mixed trading conditions across its global operations.
"Revenue levels are expected to be in a range of $1.9 billion to $1.95 billion, and net profit excluding abnormals to be in a range of $65 million to $67 million," the company said in its NZX statement.
"Abnormal one-off costs are estimated to be $2.1 million after tax and consist mainly of costs associated with brand protection in Europe."
New Zealand earnings remain ahead of last year's, although "below the level of improvement" reported in the first half.
Australia was similar, with earnings running well ahead of last year's but slowing because of higher overheads and lower custom.
In the US, trading was described as variable and slower in the last three months of the year, while European trading conditions were improving as the eurozone economy started to recover, although more slowly than anticipated.
"Further improvements are expected in the 2014 financial year," the company said.
The group's outlook for 2014 was "positive".