Accounting firm adds $100m to market value with 8 per cent rise while Sky TV hits highest point in nearly two years.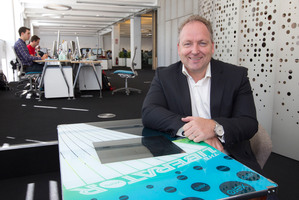 New Zealand shares rose, led by cloud-based accounting firm Xero, which added another $100 million to its market value to reach a new record while Sky Network Television rose to the highest in almost two years.
The NZX 50 Index gained 4.39 points, or 0.1 per cent, to 4349.43. Within the index, 21 stocks rose, 13 fell and 16 were unchanged. Turnover was about $131 million.
Xero rose about 8 per cent to $11.50. Investors who bought the stock a year ago have more than tripled their money.
The stock has climbed since founder and chief executive Rod Drury said two days ago that the gains reflect increased overseas investor appetite for exposure to Software as a Service technology.
Sky TV extended its advance, rising 1.5 per cent to $5.49.
The stock has gained 9.4 per cent since News Corp sold its 44 per cent stake in the company, boosting liquidity and making it easier to trade.
The pay-TV company is rated 'outperform' based on a Reuters poll of nine analysts, with a median price target of $5.535.
Air New Zealand led gains in transport related companies, rising 2.8 per cent to $1.49.
Mainfreight gained 1.8 per cent to $11.75 and Port of Tauranga rose 1.5 per cent to $13.70.
Clothing retailer Hallenstein Glasson Holdings rose 1.3 per cent to $5.57 while Warehouse Group dropped about 5 per cent to $3.62, the biggest decline on the NZX 50, after shedding its 15.5c interim dividend.
Briscoe Group fell about 2 per cent to $2.50 after shedding its 7c final dividend.
Chorus, the network company spun off from Telecom in 2011, was unchanged at $2.92 after Moody's Investors Service confirmed its Baa2 credit rating while keeping the outlook negative because of the "high regulatory uncertainty in relation to the unbundled bitstream access pricing determination".
Ebos Group, the medical supplies and pet products company, rose 1.7 per cent to $9.10.
PGG Wrightson, the nation's largest rural services company, rose 5.6 per cent to 38c after prices surged in the latest GlobalDairyTrade auction.
Telecom declined 1.1 per cent to $2.255 and Fletcher Building, the biggest company on the NZX 50, fell 0.6 per cent to $8.57.