CPI to go up 0.1 per cent in quarter after December figures released, say experts.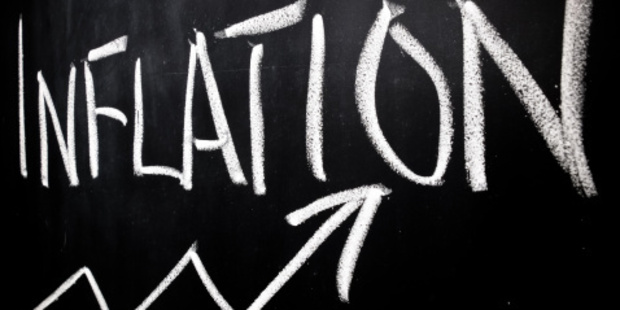 Economists expect next to no inflation when the December quarter consumer price index is released on Friday, reflecting a high dollar and a subdued economic recovery.
The median pick among 12 private sector forecasters polled by Reuters is for the CPI to rise just 0.1 per cent in the quarter.
As the negative result in December 2011 drops out, that would see the annual rate pick up from 0.8 to 1.1 per cent, barely above the bottom of the Reserve Bank's target band.
"December is a seasonally weak quarter for inflation, largely due to the seasonal decline in fruit and vegetable prices heading into summer," ASB economist Jane Turner said.
"Food items make up 19 per cent of the CPI basket, and as a result food prices tend to have a large impact on the quarter-to-quarter movements in inflation."
Last year's drought in the United States has seen world prices for dairy products and beef rise, but that has yet to flow through to New Zealand supermarket shelves.
"For now meat and dairy prices have stabilised, but we expect some increase in prices over the coming year," Turner said.
"We expect inflation will continue to hover around the 1 per cent mark for a number of quarters, largely reflecting the weakness in tradeable prices owing to the elevated New Zealand dollar."
Between the September and December quarters the dollar rose 1.2 per cent on a trade-weighted basis.
ASB expects prices for tradeable goods, which are influenced by world prices and the exchange rate and which make up 44 per cent of the CPI, to fall 0.5 per cent in the latest quarter.
But on the non-tradeable front it expects inflation to show signs of picking up, albeit from a low rate, driven by construction costs, rents and insurance premiums.
"Canterbury construction inflation is currently running at an annual rate of almost 10 per cent. However, there has been limited flow-through impact on prices to the rest of the country so far," Turner said.
"As construction activity continues to grow in Christchurch and, to a lesser extent, Auckland, and demand for construction resources increases, we expect stronger price increases will start to be recorded outside of Canterbury."
But beyond price increases related to housing shortages and insurance premiums, ASB sees the subdued nature of the economic recovery containing non-tradeable inflation.
"As the economy recovers and unemployment declines, increased demand will start to place pressure on resources, while a lift in wages will also contribute to a lift in services inflation," Turner said. "However, for the time being these inflation pressures remain well in check."