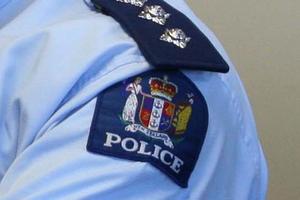 A high-speed chase has ended in the arrest of a group who were found with stolen eftpos and credit cards, an eftpos machine and passports.
North Shore police arrested four people in their 20s who had been checked into a room at Rosedale Motel since Tuesday afternoon.
Inside the room were stolen credit cards, passports, laptops and a handheld eftpos machine.
A police spokeswoman said the group were known to officers but said it was too early to say if the case was linked to skimming as they had more people to speak to.
The discovery comes after skimming incidents throughout Auckland. About 500 cardholders had their cards skimmed at various ANZ and National Bank ATMs, losing a total of $1 million in March.
No arrests have been made but police have released an image of a man they want to speak with. This month police arrested four men in relation to another scam, this time targeting eftpos machines.
Yesterday, Rosedale manager Jay Kim said he hadn't realised the four people were a problem. A couple and two other men had checked into the hotel on Tuesday.
"The couple have stayed before and they've never been a problem ..." he said.
Two of the men were arrested on Tuesday night after a high-speed police pursuit from the Rosedale Rd area in Albany that ended at the Hobsonville Pt subdivision when the Mitsubishi the men were travelling in was stopped at the exit after being spiked.
Mr Kim said police had cordoned off the Rosedale Rd area after the group had allegedly broken into houses in the area.
Mr Kim got up in the morning to find someone had tried to break into the office at the motel and had covered the security cameras.
When police were checking the area in the morning they visited the motel to ask questions.
"It was lucky timing, only by telling the police about the attempted break-in did we make a connection with the [people] who had checked in to the motel."
Mr Kim said police found the room that had been rented was filled with stolen credit cards, passports, laptops and a handheld eftpos machine.
"When they came back to the motel I called the police and [they] arrested the couple," Mr Kim said.
The couple, in their 20s, were found in a stolen Mercedes Benz.
Inspector Brooker, of police northern communications, said the group were known to police and had been committing fraud locally.
Police were looking for one other person.
- additional reporting Andrew Koubaridis
- APNZ