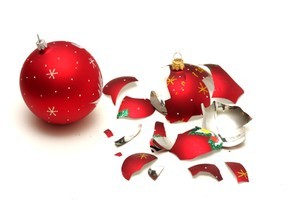 Thieves started their Christmas shopping by ransacking family homes and businesses, taking off with presents, food and alcohol.
Vodafone Warriors star Shaun Johnson and All Black loose forward Adam Thomson became victims this week.
"Dono [sic] how someone can be so low. Actualy [sic] makes me feel sick to know you were in our house? Took all our valuables!" Johnson tweeted.
Thomson put out a plea to thieves after his Rugby World Cup-winning rugby jerseys were stolen from his Dunedin flat.
Waitakere Sergeant Matt Srhoj said one family had come home to an empty house this week after everything was stolen, including gifts.
But, he said, it was the only home in the Waitakere area he was aware of which had been burgled as thieves had moved on to target shops and cars.
"One has been a butcher and there have been three liquor shops recently ... people like to have [free] Christmas functions," Srhoj said.
Waitakere police will crack down on car burglaries leading up to Christmas Day, he said. "People leave a lot in cars and go shopping so we will increase the focus in those areas."
In other North Island districts - including Waikato, Bay of Plenty and Wellington -
more than 140 people have been arrested under Operation Safe Home, which searched homes of suspected burglars, finding stolen quad bikes, a chainsaw, cellphones and jewellery.