OPOSSOM perform Outer Space for the exclusive nzherald.co.nz Sundae Sessions. The fourth of six songs from their debut album filmed at York Street Studios.
Follow Hugh Sundae on Twitter for links to future OPOSSOM sessions and other content on nzherald.co.nz
Latest NZH Video
Source: C-SPAN / AP John McCain was among the Republicans to vote against the 'skinny' repeal of the Affordable Care Act.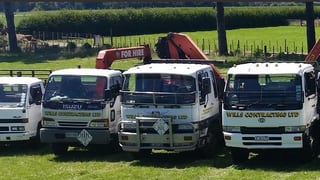 28 Jul, 2017 6:28pm
2 minutes to read
The ad suggested one man's wife would need professional services to lift her breasts.