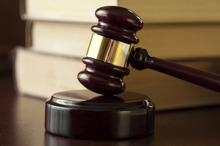 A woman who posed as a student to trap a training school manager on immigration charges was really the live-in girlfriend of a staff member at a rival cookery school, a court has heard.
Kingsland Institute general manager Donald Han, who ran a private school for mainly international students, faces two charges of providing false or misleading information to an immigration officer.
The prosecution claims he set out to deceive Immigration NZ for personal gain by adding $3000 to the bank account of Lan Luo, to make it look as if she had $10,000 to live on for immigration purposes.
But Han's lawyer, Paul Wicks, yesterday accused Ms Luo of lying in her evidence because she had tried to set Han up in a plot devised by rival school North Shore International Academy (NSIA).
At the Auckland District Court yesterday Mr Wicks suggested to Ms Luo that she was not a genuine student at all, as her live-in boyfriend at the time, Limengfu He, had worked for more than two years at NSIA.
Mr Wicks said that the day before Ms Luo visited Kingsland, Mr He had been involved for NSIA in a civil court case between the two schools. Ms Luo said she was unaware of this.
Mr Wicks said that Ms Luo's "friend", who accompanied her to Kingsland on March 24, 2009, was James Liu - the brother of NSIA manager Cherry Liu - whom she met for the first time that day.
Ms Liu had asked her to do an investigation on Kingsland and report the results back to her, which she and James Liu did.
Ms Luo replied that she was acquainted with James Liu and she only answered questions about the Kingsland visit when she returned to NSIA because Ms Liu asked her.
"I'm aware of what they [Cherry and James] were trying to do but I do not know if I should be taken as part of that."
Mr Wicks said the information from the visit was passed to NSIA's lawyers, Turner Hopkins, who drew up Ms Luo's affidavit for a complaint to Immigration NZ but deliberately left out any reference to Cherry Liu or NSIA.
It was also clear Ms Luo was not genuinely looking for a cookery course when she visited Kingsland because she had access to far more than the $10,000 required for living costs by Immigration NZ.
Yet she still asked him to loan her $3000 to top up her bank account in order to trap him.
"You lied to him because that was part of the plan, to go to Kingsland on behalf of NSIA and lie to trick and trap Mr Han."
Ms Luo said she did not tell Han that she had extra money as she was trying to strike a bargain for a lower tuition fee.
She went to see NSIA's lawyers because Ms Liu advised her that what happened at Kingsland was not right.
Another witness, Nitin Kumar, who had $10,000 temporarily transferred into his bank account by a Kingsland staff member for immigration purposes, earlier told the court his affidavit was prepared by Turner Hopkins, with input from Cherry's husband, NSIA director Eddie Yuan.
By Andrew Laxon

Email

Andrew