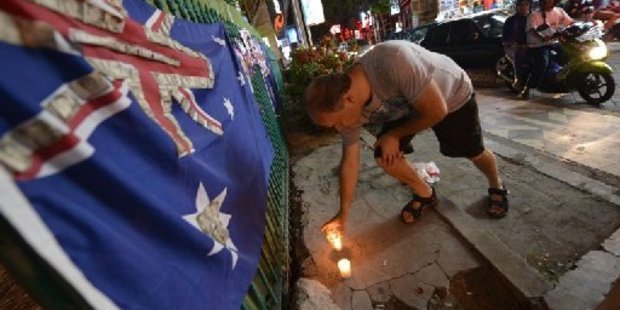 Foreign Affairs Minister Murray McCully said he believed Indonesia was prepared for any threat of terrorism after the country's police warned of a plot to attack dignitaries at the tenth anniversary of the Bali bombings.
Mr McCully will today attend the commemoration of the deadly attacks in 2002 along with Australian Prime Minister Julia Gillard and Opposition leader Tony Abbott.
Indonesian authorities raised Bali's threat alert to the highest level on Wednesday after receiving "credible" information about a terrorist attack.
Mr McCully, speaking from Malaysia, said he understood that authorities had devoted significant resources to security at the event.
More than 1500 police and military personal, including snipers, had been deployed around Jimbaran and Kuta.
The foreign affairs minister said he had not been briefed on a terror threat.
"I'm satisfied that the relevant New Zealand agencies and other agencies are operating and if they have anything to tell me, I'm sure they will. But at this stage they have not given me any indications that there's any afoot."
"I learnt a long time that one should not regard [reports of terrorist attacks] as gospel."
Indonesia was responsible for the security of foreign nationals attending the commemoration, she said.
Bali's Deputy Police Chief Brigadier General Ketut Untung Yoga Ana told AAP that intelligence reports had pointed to a plot to attack the service, and that Ms Gillard was a potential target.
"Based on credible information, the terrorists have planned to target the Bali bombing commemoration event with a terror attack."
The New Zealand travel advisory has not changed from stating there was "some risk" to security in Indonesia.
Three New Zealanders - Mark Parker and Jared Gane, both 27, and Jamie Wellington, 31 - were among the 202 people killed when a bomb ripped through a popular nightspot in downtown Kuta, just over a year after the September 11 terrorist attacks in the US.
Three members of the Al Qaeda-aligned terror group, Jemaah Islamiyah, were executed in 2008 for their role in the bombing.
- APNZ