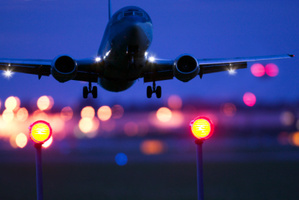 An Al-Qaeda plot to blow up an airliner never posed any risk to the public, the White House has said.
President Barack Obama "was assured that the device did not pose a threat to the public,'' National Security Council deputy spokeswoman Caitlin Hayden said.
Obama, who had been informed of the plot in April, had however directed agencies "to take whatever steps necessary to guard against this type of attack'' and had been regularly briefed by his national security team.
"The disruption of this IED plot underscores the necessity of remaining vigilant against terrorism here and abroad,'' Hayden added in a statement.
"The president thanks all intelligence and counterterrorism professionals involved for their outstanding work and for serving with the extraordinary skill and commitment that their enormous responsibilities demand.''
A US counterterrorism official earlier said the United States had foiled a plot by Al-Qaeda in the Arabian Peninsula in Yemen to blow up a passenger plane and has recovered the explosive device.
"The device was for use by a suicide bomber on an airliner,'' the official told AFP on condition of anonymity.
The plot was uncovered at an early stage and represented a "success story'' for US authorities working closely with allies, the official said. "At no point were any airlines at risk.''
- AFP