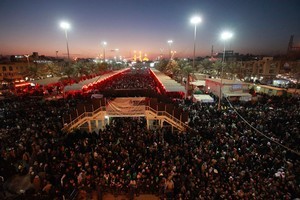 A suicide attack on Shi'ite pilgrims Basra has killed at least 20 people. A police major in the Iraqi city put the toll from bombing at 20 dead and 15 injured.
A medic said 25 were dead and 40 wounded.
The attacker had been giving food to pilgrims walking to the Khutwa Imam Ali, near Basra.