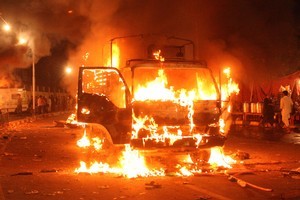 Four bombs ripped through Shiite neighbourhoods in Baghdad yesterday, killing at least 40 people in the worst violence the capital has seen in months, Iraqi officials said.
One targeted a Shiite mosque, another exploded just outside a popular market, while the third went off inside a market.
About an hour later, a parked car bomb targeting a police patrol killed one policeman and five bystanders.