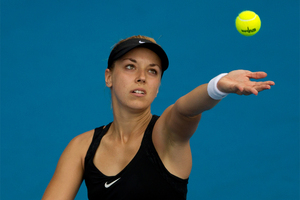 The quality of the field for the ASB Classic could be affected by a new tennis tournament set to start in China in January.
The Auckland tournament has consistently attracted a good lineup ahead of the Australian Open but that could come under pressure in 2013, reported Newstalk ZB.
The WTA are expected to approve a tournament in Shenzen to compete with Auckland, and Brisbane which has gone up to premier status.
ASB Classic tournament director Karl Budge admitted it was a concern but believed the new tournament will have its work cut out.
"There's a lot of boxes to get ticked in a very short space of time," he said. "I know how close to the tournament we're getting and how much work there is to do. At least we're coming from a background of having put this tournament on for a number of years."
Budge believed many leading players would rather play an outdoor event in summer ahead of the Australian Open, rather than a northern hemisphere tournament indoors.
- APNZ