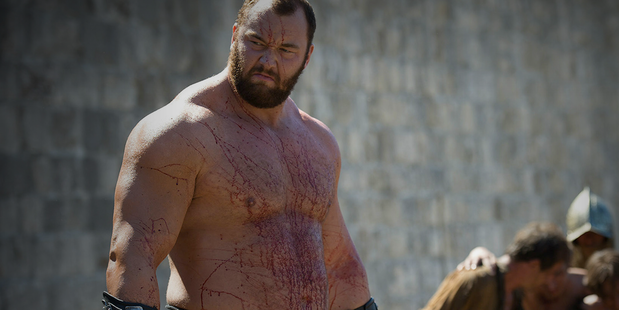 Game of Thrones star Hafthor Bjornsson has been crowned Europe's Strongest Man after winning the annual contest in England.
The strongman-turned-actor, who plays Gregor 'The Mountain' Clegane in the hit fantasy TV series, won the competition in Leeds after performing a series of heavy-lifting challenges.
Bjornsson blew the competition out of the park and at times made it look easy.
But should fans of Game of Thrones be surprised? The Mountain did after all crush a man's skull with his bare hands.
The 181-kilogram Iceland native was the only participant to complete the atlas stone challenge, in which one must lift several heavy concrete spheres onto a large barrel.
After he completed the task, Bjornsson ripped off his shirt and exclaimed: "I am the future of strength. I am the King of the Stones!"
Bjornsson's incredible and mind-blowing feat was captured on video and can be seen below:

App users: Tap here to watch the video
- WENN