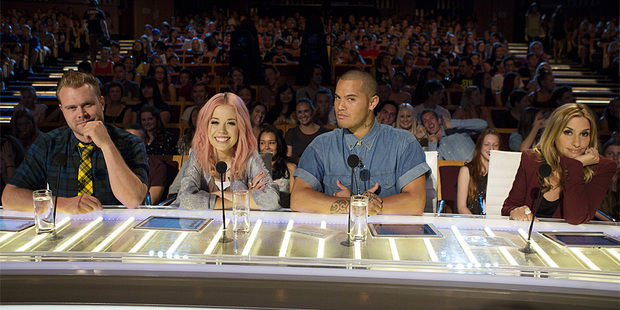 Almost half a million people tuned in to watch the much-hyped premier of The X Factor NZ last night - a huge audience share for TV3 but still not enough to beat MasterChef on TV One.
The average audience number was 467,400 for The X Factor's 90-minute premiere, while Masterchef attracted an average crowd of 595,200.
Renters and The Big Bang Theory on TV2 had an average audience of 195,000 between 7pm and 8.30pm.
TV3 said The X Factor NZ's ratings made it a bigger series launch than that of The Block NZ last year and its international stablemate The X Factor USA.
The broadcaster said its viewers peaked at 546,600 in the last 15 minutes of the show.
"The X Factor NZ has been years in the planning, and it has been well worth the wait,'' MediaWorks head of programming Mark Caulton said.
- APNZ