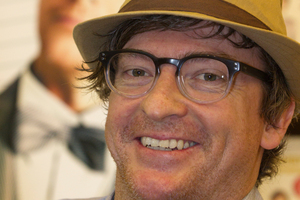 Rhys Darby is trying his hand in US sitcom land again with a role in the comedy pilot Keep Calm and Karey On in which he plays the husband of Kelly Preston, the actress who is married to John Travolta and whose film career has included roles in Jerry Maguire.
The comedian - and New Zealand Herald columnist - features in the cast of the prototype ABC show alongside Jane Seymour and Ashley Williams (from How I Met Your Mother) as his in-laws.
Darby appeared in the short-lived 2011 CBS sitcom How to be a Gentleman which was pulled from US primetime just a few episodes in its debut season.
Preston is the title character Karey, the only straight one in a family of thieves, drug addicts and narcissists.
- TimeOut